This is the era of technology, where everything is available at the stake of the internet. Even different fields and professions are utilizing technology for better use. Similarly, education sectors are also turning their backs on technology. Nowadays, there are multiple online educational platforms are developed from where students can learn about anything.
Besides, on these platforms, teachers can also post or save student work or assign them tasks to complete. This makes it suitable for young youth to access knowledge even from their comfort zone.
So, in today's article, we are going to explore one such platform called PebbleGo, which is specifically designed for elementary school students. We will talk about its availability and accessibility and see whether it is an ideal choice for students or not.
Ready to learn more? Read on.
What is PebbleGo?
PebbleGo is an online platform that is specifically designed for elementary school students. It serves as a valuable educational tool that provides a range of resources, such as articles and multimedia content. This can be found helpful for students with research, reading, and learning.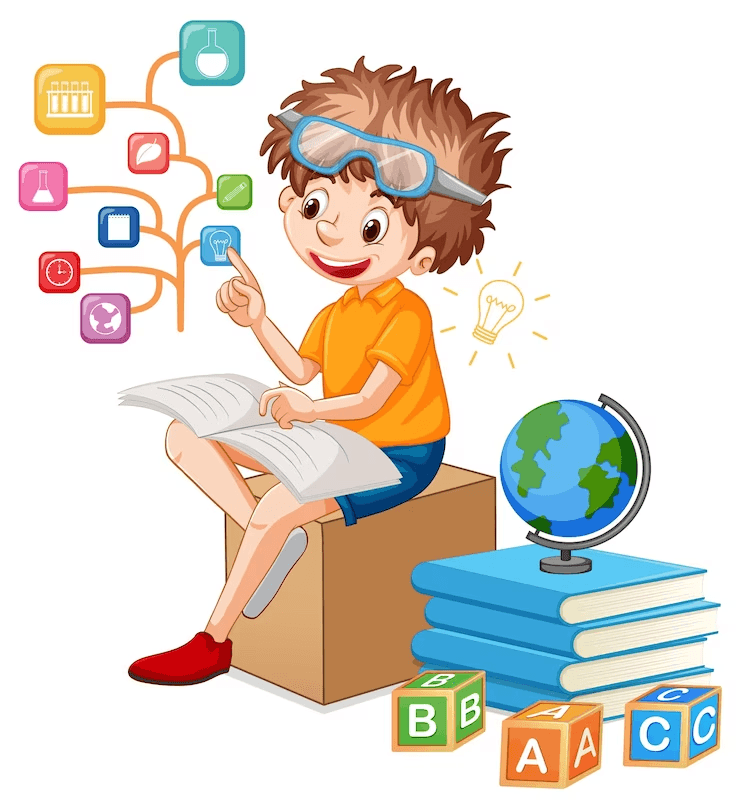 Access to educational resources has become increasingly important, especially for students and educators. The online–platform is one such resource that has gained attention due to its educational value.
The dynamic online learning–environment was created with primary school children in mind. It offers a variety of materials, such as articles, videos, and games, on a range of subjects, including science, social–studies, animals, and biographies. This website is renowned for its user–friendly interface and interesting information.
PebbleGo Features
Before we answer the burning question of whether the online platform is free, let's take a moment to explore its features. Online learning platform offers:
Engaging Read-Aloud Audio: Each article is read aloud by a real voice actor, not robotic text-to-speech. This helps students of all abilities understand the material, regardless of their reading level.
Interactive Features: The articles available on this educational site are full of interactive features that help students learn and engage with the material. These features include:
Quizzes and activities that test students' understanding of the content
Games and puzzles that help students practice their skills
Visuals and illustrations that help students visualize the concepts being discussed
Curriculum-Aligned: The content in this online platform is aligned to state and national standards, so teachers can be confident that their students are learning the material they need to know.
Differentiation: It offers a variety of features that allow teachers to differentiate instruction for their students. For example, teachers can choose to read the articles aloud to their students, or they can have students read the articles independently.
Accessibility: This educational platform is accessible to all students, including those with disabilities. The platform is 508-compliant and offers a variety of features that support students with different needs.
Now we have reviewed this platform, let's talk about the main question, which is its free availability.
Is PebbleGo Free?
In short, the answer is yes. There is a free version of this online learning platform, which you can use with some limitations. However, it also provides some premium versions with yearly plans in which you will be able to use this platform without any limitations. Now, let's examine the pricing tiers in more detail.
Pricing Tiers
PebbleGo offers two pricing tiers:
Free Version: The free version provides limited access to content, making it a valuable resource for parents and educators on a tight budget.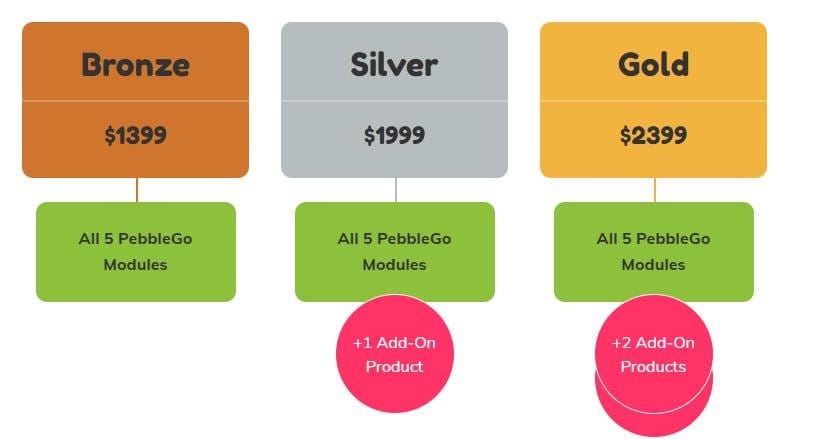 Subscription Model: For a more comprehensive experience, the online platform offers a subscription model that unlocks premium features and a broader range of topics. It offers multiple premium subscriptions, which are:
Bronze plan: $1,399/year for all five PebbleGo modules.
Silver plan: $1,999/year for all five modules plus one add-on.
Gold plan: $2,399/year for all five modules plus two add-ons.
Accessibility of PebbleGo
Now that we know this online learning platform pricing plan, it's time to get familiar with its accessibility.
Access Options
This website can be accessed through various devices, including:
Desktop Computers: Perfect for classroom use.
Laptops: Ideal for both school and home learning.
Tablets: Allows for flexibility in learning.
How to Access PebbleGo
The method of getting on this internet site is simple. This all depends on the device you are using to access it. Users have to visit their official website. If the user is new to this site, they are required to sign up to access the platform. You just have to complete the registration process, and you will be able to use this platform as a free user.
Benefits of PebbleGo
This website offers several benefits, such as:
Engaging Learning: It makes learning fun and interactive.
Age-Appropriate Content: Ensures that students access content suitable for their grade level.
Teacher Resources: Provides educators with valuable teaching materials.
How Schools and Libraries Can Get Free Access to PebbleGo?
This online learning–platform has made an effort to make sure that it is still available to educational institutions despite its subscription–based business strategy. Due to the fact that many schools and libraries have access to internet websites via their educational–network or library system, kids can utilize the platform for free. With this strategy, we hope to turn this website into a useful tool for educational communities.
Educational Impact
This website has made a significant impact in the field of education. It enhances students' research skills, improves comprehension, and fosters a love for learning from an early age.
PebbleGo for Parents
By using this online platform as an additional educational resource for their kids, parents may also gain from it. It enables parents to participate actively in their child's educational career.
PebbleGo for Educators
Educators can integrate this website into their lesson plans, making learning more interactive and enjoyable. It aligns with various educational standards, making it a valuable classroom tool.
PebbleGo for Students
This website gives students a platform to investigate subjects that interest them, do research for assignments, and acquire new knowledge in an entertaining manner.
So, this was all about how anyone can access this online platform.
Read also: What is Commonlit and How Does It Work?
Frequently Asked Questions (FAQs)
What is PebbleGo?
It is an online learning platform designed for students in grades K-3. It provides a safe and fun way for young students to learn and research various topics.
Are there resources available for teachers on this platform?
Yes, it offers a variety of resources for teachers to help them integrate the platform into their curriculum and enhance their students' learning experience.
Can this educational platform be used with my school's Learning Management System (LMS)?
Yes, it can be integrated with your school's LMS, allowing for seamless access and use by both teachers and students.
Is there a list of articles available on this platform?
Yes, there is a comprehensive list of articles available on this platform, which covers a wide range of topics and subjects.
Can students access it from home?
Yes, students can access it from home using their login credentials provided by their school.
Conclusion
This online platform is indeed a valuable educational resource that offers a free version for budget-conscious users. It is a flexible tool for educators and parents since it is accessible on a variety of devices. The online page is worthwhile investigating whether you're a teacher hoping to improve your curriculum or a parent looking to improve your child's educational experience.
At last, here are some of the most frequently asked questions related to this online learning platform.