Ranking variables in the field of search engine optimization (SEO) are always changing. To sustain or enhance their online presence in this ever-changing digital environment, businesses and website owners must keep up with the most recent SEO techniques. Off-page SEO is an essential part of this endeavor. In this blog post, we have explained the off-page SEO strategies that still work in 2024.
Off-Page SEO Strategies That Still Work in 2024
In the under section, we have explained the off-page SEO strategies that still work in 2024:
High-Quality Backlinks
Backlinks remain a cornerstone of off-page SEO. They signal to search engines the relevance and authority of your website. In 2024, the focus should be on obtaining high-quality backlinks, rather than sheer quantity.
Contributing well-researched, insightful articles to reputable websites within your niche not only establishes you as an authority but also secures quality backlinks.
Identify broken links on authoritative websites in your field and offer to replace them with relevant, high-quality content from your site.
Forge partnerships with influencers, other businesses, or websites in your industry. Co-promotion can lead to valuable backlinks.
Creating valuable, shareable resources like guides, infographics, and tools can attract organic backlinks from those seeking information in your field.
Content Marketing and Promotion
Content remains king in SEO. Creating high-quality, engaging, and informative content can naturally attract backlinks and social shares. By following these steps, you can promote your sales:
Share your content on various social media platforms to expand its reach and encourage others to share it.
Reach out to influencers and others in your industry to inform them about your content.
Republishing your content on reputable platforms, with proper canonical tags and attribution, can help reach a broader audience.
Social Signals
Social signals, such as the number of likes, shares, and comments on your content, are considered by search engines as indicators of your content's quality and relevance. So, it is clear social media can enhance your business by following these steps you can make your sales better:
Regularly post content on your social media profiles to engage your audience and keep them informed about your latest updates.
Make it easy for visitors to share your content by incorporating social sharing buttons on your website.
Respond to comments and messages on your social media posts to foster a sense of community and trust.
Influencer Marketing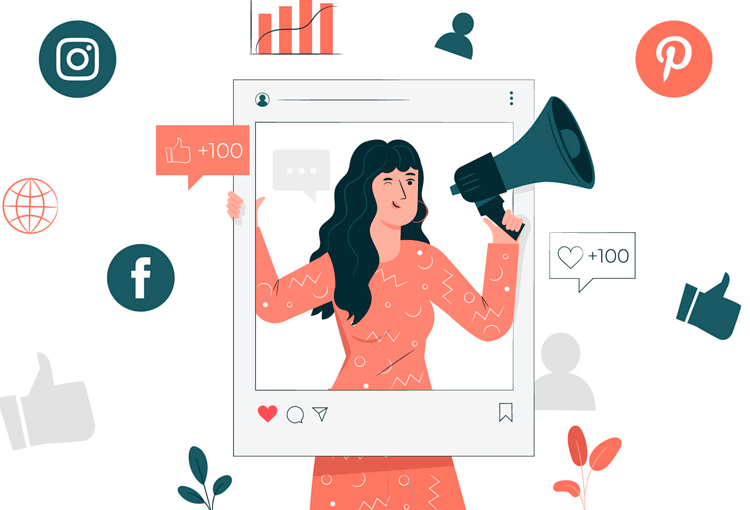 Leveraging influencers in your industry can be a powerful off-page SEO strategy. Influencers have dedicated followings and can help promote your brand and content.
Find influencers whose audience aligns with your target demographic and content.
Partner with influencers for product reviews, shout-outs, or collaborations. Their endorsement can drive traffic and boost your brand's credibility.
Brand Mentions and Citations
Brand mentions, even without a direct link, can positively impact your off-page SEO. Search engines recognize brand mentions and citations, contributing to your website's authority.
Use online monitoring tools to track brand mentions. Reach out to websites or authors who mention your brand without linking to request a backlink.
For local businesses, ensure your name, address, and phone number (NAP) information is consistent across all online directories and platforms.
Online Reviews and Reputation Management
Online reviews have become increasingly important in local SEO. Positive reviews and a strong online reputation can improve your website's visibility.
Ask satisfied customers to leave reviews on platforms like Google My Business, Yelp, and industry-specific review sites.
Engage with both positive and negative reviews. Addressing concerns professionally can enhance your brand's reputation.
Forums and Communities
Participating in relevant forums and online communities can help establish your authority, build relationships, and acquire backlinks.
Find forums related to your industry and actively contribute to discussions. Include your website in your forum signature.
Answer questions and provide valuable insights on platforms like Quora and relevant subreddits.
Podcasts and Interviews
Appearing on podcasts and participating in interviews can expose your brand to a new audience while also providing opportunities for backlinks and citations.
Seek out podcast opportunities within your niche. Many podcast hosts include show notes with links to their guests' websites.
Be available for interviews with industry websites or blogs. These interviews can provide valuable backlinks and exposure.
Local SEO and Google My Business
For businesses with a physical presence, local SEO is essential. Optimize your Google My Business listing with accurate information, high-quality images, and regular updates.
Use local keywords in your content to improve your chances of appearing in local search results.
Encourage customers to leave reviews on your Google My Business page to enhance your local credibility.
Video Marketing
Video content is increasingly popular, and platforms like YouTube are powerful search engines in their own right. Utilize video marketing to reach a broader audience and provide engaging content.
Use relevant keywords in your video titles and descriptions to improve discoverability.
Embed videos from YouTube or other platforms on your website to enhance user engagement.
The Bottom Line
In 2024, off-page SEO continues to play a significant role in your website's search engine rankings and overall online presence. The strategies discussed in this blog post are tried and tested methods that are expected to remain effective. SEO is an ongoing effort, and staying updated with industry changes and trends is crucial. By consistently implementing these strategies, you can strengthen your website's authority, visibility, and ultimately, your success in 2024.