Video testimonials are increasingly becoming the lifeblood of SEO efforts for businesses to enhance sites' rankings. In traditional ways, bloggers used to optimize their websites with feedback and reviews from their customers or consumers. The time has changed, and now bloggers are trying to optimize their websites with video testimonials to enhance their SEO efforts. This way, they possibly improve their sites' ranking in the search engine result pages. Therefore, it is necessary to know how video testimonials can be used to optimize SEO efforts. This article will tell you about popular and effective ways video testimonials enhance SEO efforts.
What are Video Testimonials?
Video testimonials are marketing assets featuring past customers sharing their first-hand experience and endorsement of a product in their voices. They aim to provide businesses with a certificate of how they fulfilled the requirements of customers. Also, they can be called video feedback or reviews from satisfied customers.
Ways Video Testimonials Can Boost SEO Efforts
Here, we will discuss some effective ways to utilize video testimonials to improve the ranking of your site:
Boosting User Engagement and Dwell Time
One of the key metrics that search engines like Google consider for ranking websites is user engagement. Video testimonials have the unique ability to captivate your audience, keeping them on your site for more extended times. When visitors watch these testimonials, they spend more time on your website, thus increasing the "dwell time." Google takes this as a sign that your website provides valuable content, which positively affects your SEO rankings.
Video testimonials are able to take a dull, text based page and turn it into an engaging, dynamic experience. When your visitors see real people sharing their positive experiences with your product or service, it fosters a sense of trust. It also encourages them to stay on your site to explore more about you and your brand.
Generating High-Quality Backlinks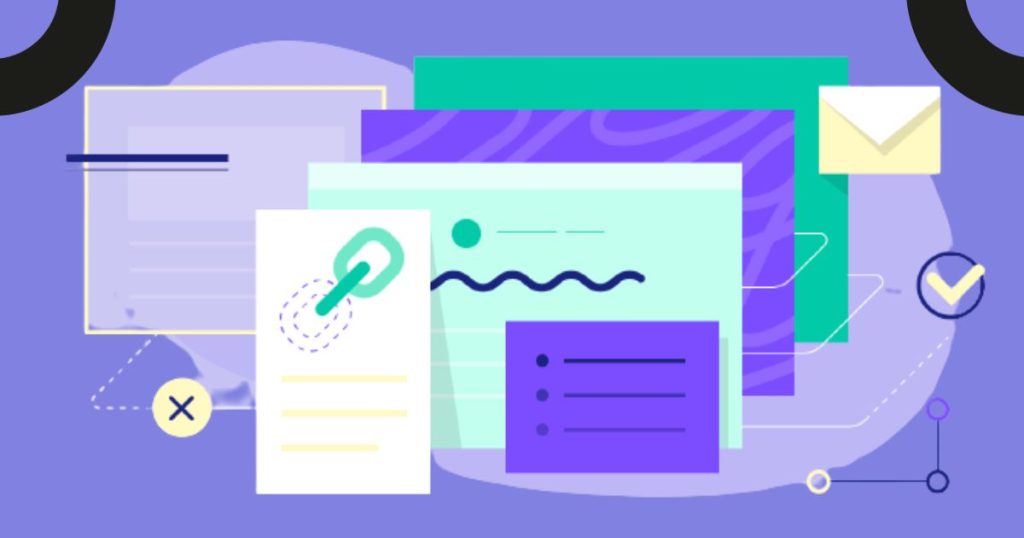 Backlinks are one of the most effective factors in SEO success in the long run. They act as a signal to search engines that your content is authoritative and trustworthy. Video testimonials can serve as link worthy assets that other websites and blogs want to reference. When you publish them on your website, it increases the likelihood that other sites will link back to your content.
Moreover, video content is highly shareable on social media platforms due to its compelling. By sharing video testimonials, you can create the potential for viral exposure and more backlinks from various sources. This will help you improve your website's domain authority and overall search engine ranking on SERPs.
Enhancing Trust and Credibility
Trust is a vital element in the online customer decision making process. Video testimonials provide a strengthening meaning of building trust and credibility among your customers. When prospects see real people expressing their satisfactory experience with your offering, it reassures them that your business is legitimate.
Further, search engines value websites that are trusted sources of information and offerings like products and services. Having testimonials prominently displayed on your site signals to search engines that your content is reliable. This will lead to a boost in your website's authority and, consequently, better search engine rankings.
Improving Click-Through Rates (CTR)
Video testimonials have the power of improving your click through rates influentially. When your website appears in search results with a video thumbnail, it attracts more attention than a standard text result. This increased visibility motivates users to click on your link, ultimately leading to more organic audience.
Higher click through rates signal search engines that your content is relevant and engaging, which results in better rankings. Video testimonials are an effective method to stand out in the searches, capturing users' attention and driving more traffic.
Expanding Keyword Opportunities
Keyword optimization is a fundamental aspect of search engine optimization. You need to understand that incorporating relevant keywords into your content helps you rank for specific search queries. Video testimonials have the capability to enhance your SEO efforts by expanding your keyword opportunities.
When customers share their experiences in videos, use natural language and long-tail keywords that are relevant to your business. These phrases are invaluable for your SEO strategy, representing the language real customers utilize to describe your products or services. By incorporating these phrases into your content, you can increase your chances of ranking for a broader range of keywords.
Reducing Bounce Rates
A high bounce rate, where visitors quickly leave your site after viewing only one page, can harm your SEO efforts. Search engines interpret this as a sign that your website doesn't meet users' needs and requirements. Video testimonials can reduce bounce rates by providing engaging content that keeps visitors on your site for longer periods.
Further, when users watch video testimonials, they often explore other parts of your website to learn more about your offerings. This not only reduces bounce rates but also encourages users to delve deeper into your content. It also increases the likelihood of conversions and improves your search engine rankings.
Optimizing for Rich Snippets
Search engines are continually evolving, and rich snippets are one of the latest features that can advantage your SEO strategy. Rich snippets are enhanced search results that provide more information to users directly on the search results page. Video testimonials may be optimized for rich snippets, allowing search engines to display video thumbnails and star ratings.
Moreover, having video testimonials as part of your rich snippet makes your listing more attractive and informative. This may lead to higher click through rates and improved search engine rankings.
Conclusion
Businesses must take every advantage to enhance their SEO efforts. Video testimonials provide a powerful tool for improving user engagement, building trust and credibility, generating backlinks, and expanding keyword opportunities. They also help reduce bounce rates and increase click-through rates, all of which contribute to better search engine rankings.
Incorporating video testimonials into your digital marketing strategy improves your SEO and enhances the overall user experience on your website. It's a win-win situation, as your customers' positive experiences are showcased while your online visibility and authority grow.