Venturing to van life is an exciting journey experience to enjoy outdoor weather, hit the road, and explore the world. However, van life essentials are required for a smooth experience to make the most of the time. Traveling onto open roads and hitting off-beaten paths is the best way to eliminate the stress of daily bustling life and live a minimalist lifestyle. You may require cooking, storage, or safety gear for freedom on a road trip. In this guide, we have enlisted the van life essentials for your van life journey.
Van Life Essentials for Life on the Road
Van life journey is not as easy as other road trips. You can bring the items that you need according to your journey plans. We have developed this guide about van life essentials that make your journey smooth to enjoy the trip. Read in detail below section:
A Reliable Shower Bag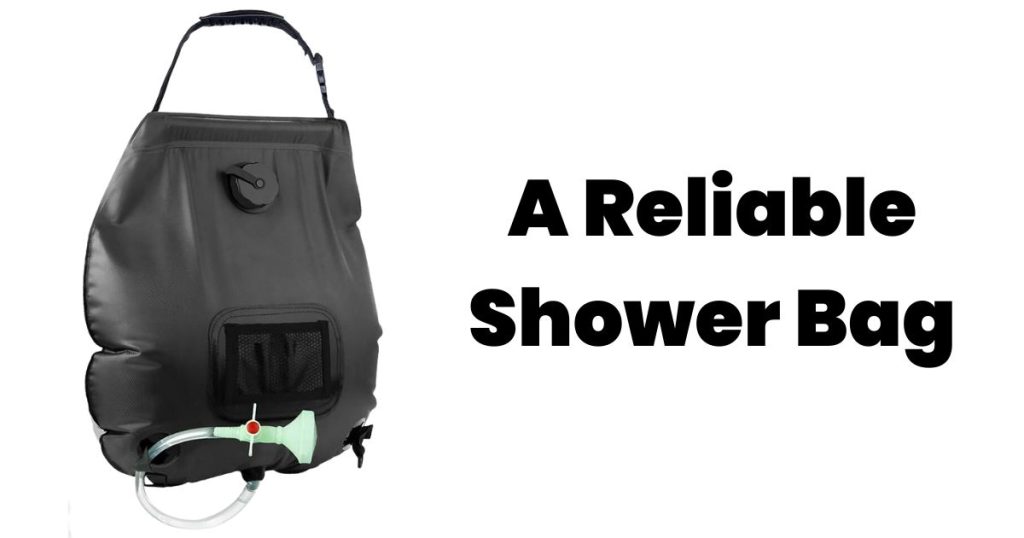 When you are out in the wilderness for a week or more, a portable shower bag comes in handy in this journey. Some people have set the permanent shower, but not all vans have the capacity of a shower, so you can consider a portable shower that contains at least 5 gallons of water with heating capacity. You can easily fold it, and it does not need much capacity in the van.
Solar Light
During camping or hiking, we need a light that lasts for a long. It is important thing in van life essentials that provides light in the forests of camping near the road. Because you may not find any source of energy in outside areas so pack a solar light to help you. You can charge it during the day and use it at night when you need it.
Camp Stove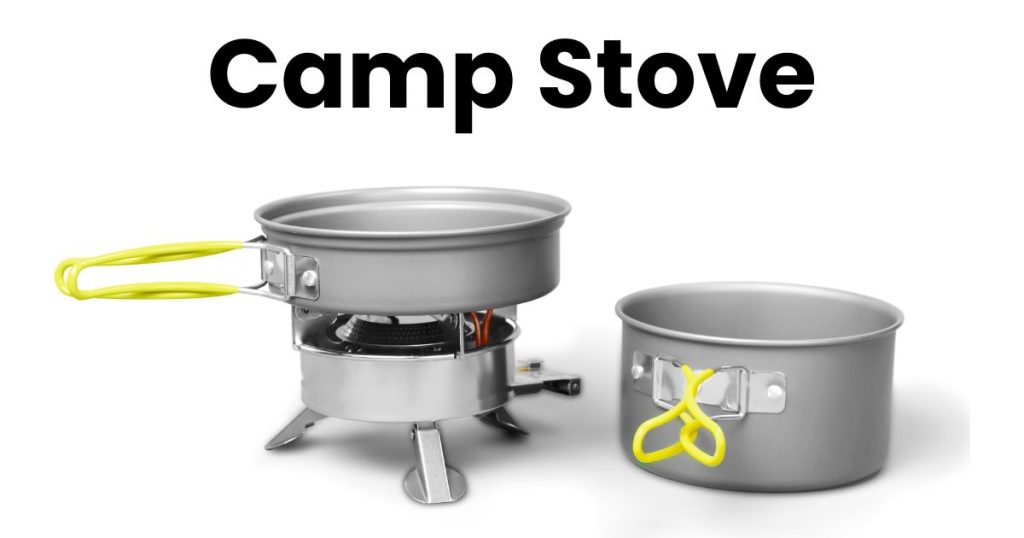 As we also mentioned above, a van life journey is different from a road trip and you have to cook your own meals to survive and make the journey adventurous. You can pack a camp stove that fits your cooking needs such as a single burner or double. Look for a quality stove that has an auto-ignition option so that you don't have to worry if you can't access the lighter.
Outdoor Cook Station
Cooking outdoors is another exciting experience. You may need some equipment to use in a kitchen to make it easy to cook. Buy a portable cook station and keep it in your van. It is important to consider your preferences and capacity in the van to buy accordingly. An easy-to-fold with more space is the best option for a smooth experience to hassle free.
Cook Set
Cooking equipment is important in van life essentials to cook in the outdoor area. It is helpful for durable and light camping. Pack some items such as a frying pan, a pot, saucepan. Make a smaller portion in the van for cooking where you can keep all items safe. You can consider quality stuff to use for years avoid stainless steel and opt for MSR's non-stick.
Water Filter
When you are out for a long period in a van life's adventure, it is important to bring your own filter for water. You can fill it from any gas station or public source like campgrounds, but there is a chance that the pipes are rusty or old. Install a permanent filter in your van, or take a light filter that you can easily carry while camping or backpacking.
Durable blanket
A blanket is another van life essential item for comfortable sleep. You must have a blanket, especially if you have a pet like a dog or a cat; consider a rumpled blanket. Your pet's hair does not stick in the rumpled blanket. You can use the blanket in cold areas where the temperature is low and usually for the nighttime when you sleep in the van.
Power Station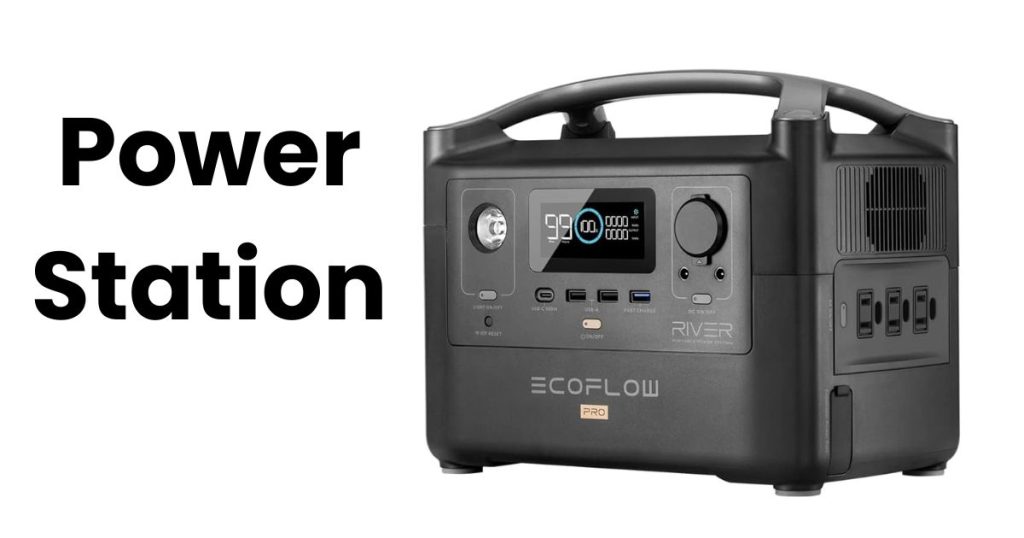 The power station is important to keep in your van life essentials because it helps to charge the batteries of mobile phones, lights, and fans. Bring a superpower station which you can easily charge through AC outlets. You can consider a fast charging capability to charge it in less time.
Sunset Chair
You can add a sunset chair in your van when you go for an adventure like camping or picnic. Sitt around your van or tent and feel the natural beauty surrounding you. If you are going with family or friend, consider two or more to sit together and talks about good memories. Opt for a comfortable and relaxing chair that you can easily fold and carry anywhere without any hassle.
Fire Pit
A fire pit is like a small, safe campfire that you can have in your van life adventures. It's like a special, portable fireplace that you can use to make a cozy fire wherever you park your van. You can cook the food on a fire pit or use it to heat in a cold area with low temperatures. You can sit around the fire, roast marshmallows, and tell stories, just like you would around a regular campfire. So, a fire pit is a simple but useful tool for adding warmth and atmosphere to your van life experience.
Indoor outdoor shoes
Indoor-outdoor shoes are like special footwear for both inside and outside your van. They're like a mix between comfy slippers and durable outdoor shoes. Having these shoes as part of your van life essentials is handy because they keep your feet comfortable when you're inside the van and also protect them when you step outside. So, you can easily switch from relaxing inside to going for a walk without changing your shoes.
Storage Bins
Storage bins are like sturdy containers with lids that you can use to keep your things organized. It is important to add storage bins in your van as it helps you keep your van tidy and make it easier to find what you need. You can stack them or slide them under your bed, so they save space and keep your things safe. So, storage bins are simple but essential tools for van life that help you keep everything neat and in its place, making your adventures more organized and less chaotic.
Conclusion
Van life is a remarkable adventure that offers the freedom to explore, the joy of simplicity, and a profound connection with the great outdoors. You can enjoy camping in outdoor areas to enjoy the new experience of life. Consider some items in your van life essentials such as a cooking pot, power battery, solar light, water filter, and storage bins to make the most of the time. Bring a durable blanket for comfortable sleep especially if you are going with your pet.