Going on road trips with friends is a wonderful way to make great memories and explore new places. You can create long lasting memories and a fun time with friends improves mental and over all well being. Hanging out with friends and enjoying fun activities during your trip can help reduce stress. Laughter, relaxation, and leisure activities trigger the release of endorphins, which are natural mood lifters. Interacting with friends can enhance your mental health by providing emotional support and reducing feelings of loneliness and isolation. In this guide, we will discuss the best things to do on a road trip with friends.
What to Do on a Road Trip with Friends
Traveling with friends is a most exciting and joyful journey. If you are on long routes, you may get bored. It is important to try some exciting things for entertainment to make the most of the time. In the undersection, we have mentioned ideas to try things on a road trip with friends. 
Creating Road Trip Playlists
The first thing that is both entertaining and joyful is music. You can consider the diverse musical tastes within your group and aim to create playlists that cater to everyone's preferences. This way, there's something for everyone, from rock and pop to country and hip-hop. With the advent of streaming platforms like Spotify, Apple Music, and YouTube, you can create collaborative playlists that allow all passengers to add their favorite songs. 
This democratic approach ensures that everyone gets a chance to play their jams. You can add an extra layer of fun by creating themed playlists. For example, a '90s nostalgia playlist, a road trip classics compilation, or a mix of local artists from the regions you're passing through.
Audiobooks and Podcasts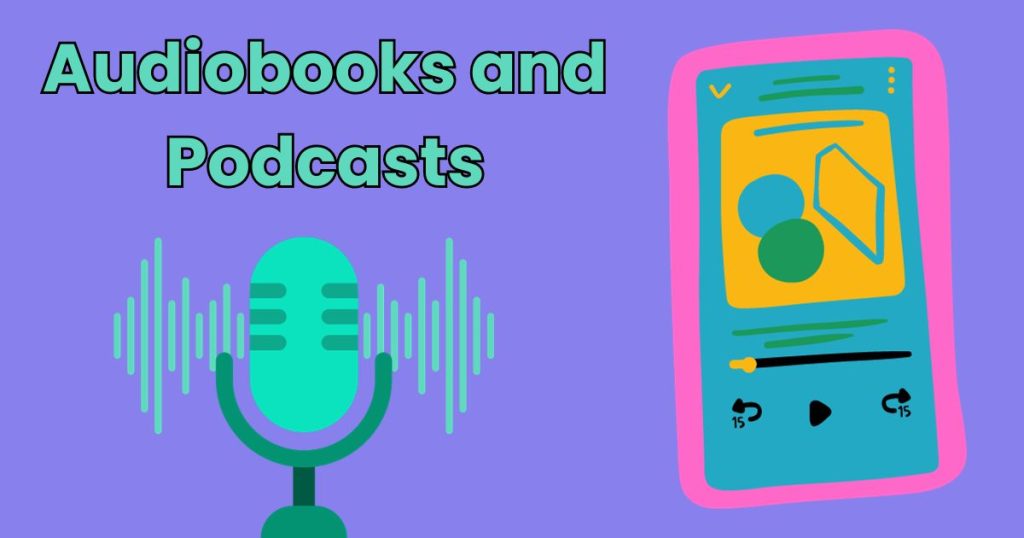 Audiobooks are a fantastic way to engage in a captivating story or learn something new during your journey. Choose books that cater to the interests of your group, whether it's a thrilling mystery, a self-help book, or a science fiction adventure. Podcasts cover a wide array of topics, making them perfect for keeping minds engaged. Explore topics like history, true crime, science, travel, or even comedy podcasts to keep the mood light and entertaining.
Read Also: Top 10 Best Adventure Movies for Travelers
Car Games and Trivia
Classic car games like "I Spy," "20 Questions," and the "License Plate Game" are simple yet effective ways to keep everyone engaged and entertained. They encourage interaction and are ideal for breaking up the monotony of long drives. Trivia games are not only fun but also provide an opportunity to learn something new. You can play road trip-themed trivia where questions are related to the destinations you're visiting or general knowledge quizzes for a more diverse experience. To add an extra layer of competition and excitement, consider offering small prizes for game winners. This can be a fun way to motivate everyone to participate and give their best in the games.
Sing-Alongs and Karaoke
A road trip is a judgment-free zone, so don't be shy about belting out your favorite tunes. Sing-alongs can create a lively atmosphere in the car and offer a shared bonding experience. If your vehicle has a good sound system, consider hosting impromptu karaoke sessions. Passengers can take turns as the lead vocalist while others join in for backup vocals or dance. There are numerous karaoke apps available for smartphones that provide lyrics and instrumental tracks for popular songs. These can enhance your karaoke experience on the go.
Make Videos and Photos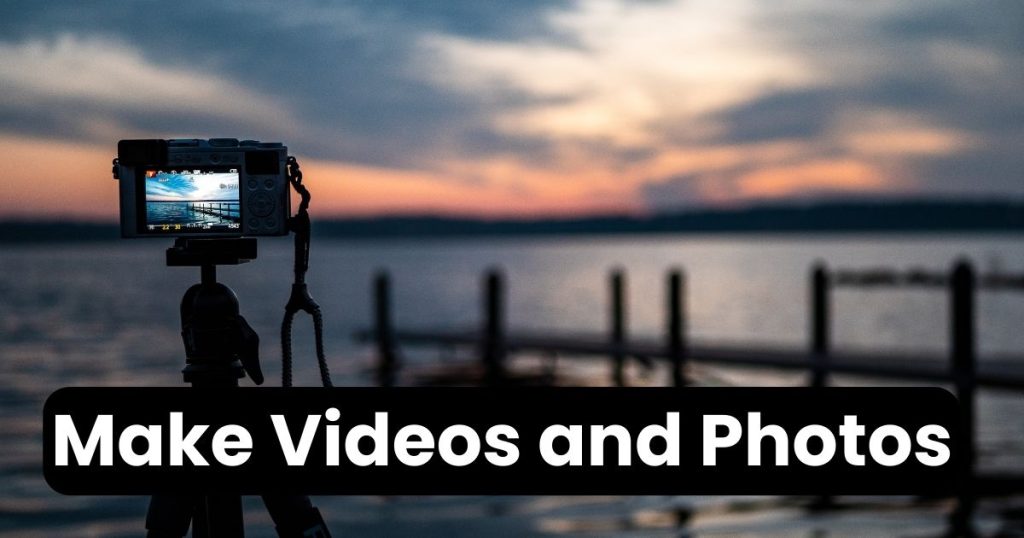 You can create memories with friends while on the way. Capture every moment and share it with other friends or family members. You will witness the scenes of sunset and sunrise, so capture them with your mobile phone. Try some extraordinary activities and make video vlogs which you can watch after the trip. In this way, you can make your trip more special and organized.
Exploring Local Cuisine
One of the joys of a road trip is experiencing the local cuisine of the places you visit. Don't miss the opportunity to try regional specialties, whether it's a famous barbecue joint in the South, a seafood shack by the coast, or a charming diner in a small town.
Before your trip, research restaurants and food establishments along your route. This can help you discover hidden gems and avoid tourist traps. Exploring local cuisine is a fantastic way to immerse yourself in the culture of the regions you pass through, adding an extra layer of authenticity to your journey.
Campfire Gatherings and Storytelling
Gather around the campfire and take turns sharing spooky stories, personal anecdotes, or fictional narratives. Campfire storytelling can be both entertaining and a chance to see your friends' creative sides. If your group includes musicians or music enthusiasts, bring along instruments like guitars or drums and have impromptu jam sessions. Singing and playing music together can be an incredible bonding experience.
Crack your favourite jokes
Road trips can be tiring, and sometimes, things don't go as planned. A well-timed joke can alleviate stress, release tension, and put everyone in a better mood. Sharing jokes can be an excellent icebreaker, especially if your group includes individuals who may not know each other well. It helps ease any initial awkwardness and makes everyone feel more comfortable.
Create a Travel Journal
While on the way, you may have time free that you can utilize to write about your journey experience and scene views. You can take notes and use it to write your thoughts, feelings, and insights as you navigate through new places and experiences. A good travel journal goes beyond words. Incorporate sensory details such as the taste of local cuisine, the sound of birdsong in the morning, or the feel of the cool breeze in a new city.
Conclusion
A road trip is an opportunity to explore new horizons, embrace spontaneity, and find joy in the little things. You can create long lasting memories with friends that reduce stress and improve mental well being. It is an opportunity to grow, bond, and enjoy the scenic routes in an unknown place. So, as you plan your next road trip, remember to savor every moment, laugh as often as possible, and cherish the camaraderie that transforms a road trip into an unforgettable journey of a lifetime.