Asia is the most beautiful region in the world with a rich history and natural wonders that have an awe look. Traveling to Asia for vacation is the best way to immerse yourself in the culture and experience the delicious cuisine. You can enjoy the calm atmosphere of the beaches to spend relaxing days. The island has crystal-clear water and soft white sand that captivates travelers. You can also try some recreational activities to make your journey unforgettable. In this article, we will discuss the beautiful Island in Asia. 
Top Island in Asia to Visit
Asia has many stunning islands where you can plan your holidays or family trips to enjoy the warm weather. You can find the perfect gateway to explore the natural beauty and relax during the vacations. Bali and Maldives island are the favorite and dream destinations for travel enthusiasts. As there are many islands, it's hard to choose the perfect destination to plan your journey.
In the under section, we have mentioned the best island in Asia. Read in detail below:
Bali, Indonesia
Bali is surrounded by natural beauty that captivates travelers from around the world. This enchanting island in Southeast Asia boasts a unique blend of rich cultural traditions and stunning natural landscapes. With its lush terraced rice fields, pristine beaches, and a backdrop of volcanic mountains, Bali offers a visual feast for the senses. Visitors to Bali can explore ancient temples like Uluwatu and Tanah Lot, take part in vibrant local festivals, and savor the exquisite flavors of Balinese cuisine. Whether you're seeking relaxation on sun-kissed beaches, thrilling water sports, or a glimpse into the island's spiritual heart, Bali promises an unforgettable experience.
Maldives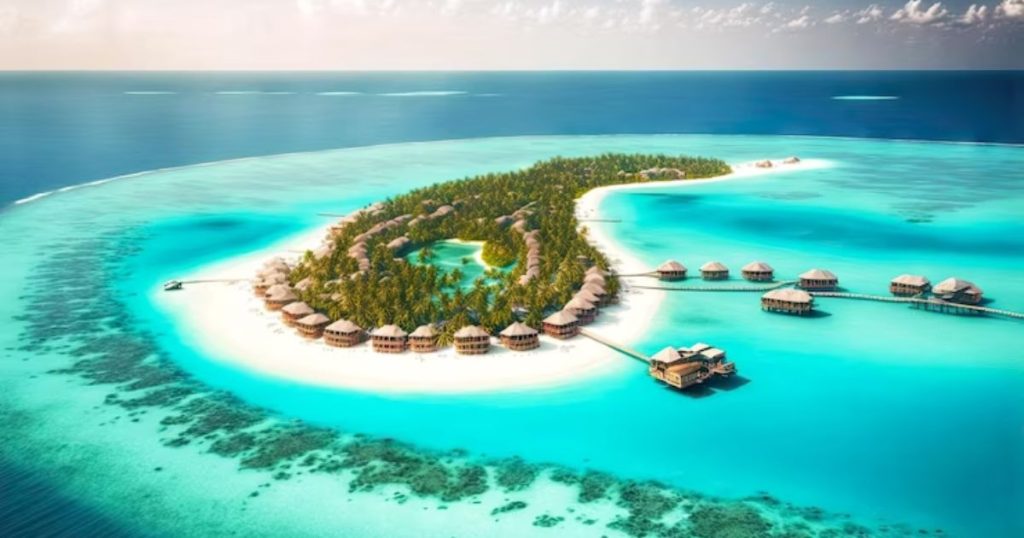 Maldives is the dream destination for travel enthusiasts because it is a paradise island. The beautiful beaches and overwater bungalows captivate the heart of the travel. Visitors enjoy various activities such as snorkeling, scuba diving, boating, and fishing. Beyond the beaches and luxurious resorts, you can experience the culture of cities and delicious cuisines. It is a romantic gateway for couples to enjoy the sunset shoot at the beach. It is a bit expensive, but you can explore it if you do budget-friendly activities.
Phuket, Thailand
Phuket, which is the biggest island in Thailand, is a lively place with lots to offer. You can enjoy beautiful beaches, go swimming or do water sports. At night, especially in places like Patong, there's a lot of excitement with night markets, fun nightlife, and cultural shows. Phuket is famous for its parties, but you can also find peaceful spots with temples, quiet beaches, and green forests.
Palawan, Philippines
Palawan, a gem in the Philippines' crown of islands, is a tropical haven that beckons with its unparalleled natural beauty. This slice of paradise, often touted as "The Last Frontier," is renowned for its pristine landscapes, including breathtaking limestone karst formations, crystal-clear turquoise waters, and lush, untouched jungles. The beautiful beaches and overwater bungalows provide the unique experience of exploring the eye-capturing scenes. The province also boasts the enchanting Underground River, a UNESCO World Heritage Site, and the captivating Tubbataha Reefs Natural Park, a haven for divers and marine enthusiasts. Palawan's charm extends beyond its landscapes; it embraces visitors with warm hospitality and a chance to immerse themselves in the Philippines' rich cultural heritage and cuisine.
Jeju Island, South Korea
Jeju Island, nestled off the southern coast of South Korea, is a captivating jewel in the East Asian landscape. The natural beauty and breathtaking views captivate the hearts of travelers. You can explore the cultural heritage and modern structure as well to spend your days in a fine way. There are some famous attractions that enchant travelers from around the world such as iconic Hallasan Mountain, and dramatic coastal cliffs that contrast with serene beaches. Spend your vacations in a pleasant climate and enjoy your journey. The cuisine is also delicious and you can experience the traditional dishes that contain fresh ingredients. Adventurous people have the opportunity to try some outdoor activities such as hiking, cycling, and beachcombing, for a unique experience.
Hokkaido, Japan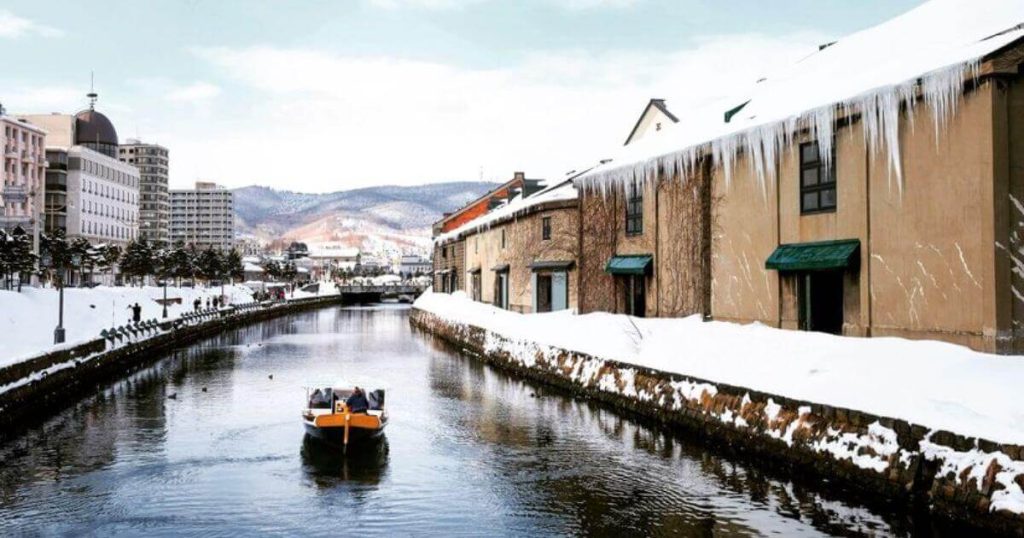 If you want to experience a unique place in Asia, then you must consider the Hokkaido. Japan is a traditional country, and you can explore the natural beauty in a warm and relaxed environment. There are many opportunities for outdoor enthusiasts to enjoy their journey in recreational activities. You can try water sports and explore the lush green forests for hiking and trekking. The winter season is the favorite time for travelers because the island turns into a snowy land, and you can enjoy the live snow falling. As the seasons change, Hokkaido becomes a haven for hikers, cyclists, and nature enthusiasts.
Sri Lanka
Sri Lanka, often called the "Pearl of the Indian Ocean," is a captivating island nation that beckons travelers with its diverse landscapes, rich history, and warm hospitality. It is located near the southern coast of India, and you can explore the real beauty traditions. From the ancient cities of Anuradhapura and Polonnaruwa to the iconic Sigiriya Rock Fortress, the country is steeped in history and culture. Sri Lanka's natural beauty is equally enticing, with pristine beaches, lush tea plantations in the hill country, and abundant wildlife in its national parks. The island's cuisine is a delightful fusion of flavors, reflecting its cultural diversity.
Hainan, China
Hainan, often called the "Tropical Paradise of the East," is China's southernmost island province and a rapidly emerging destination for travelers. The beautiful beaches and lush green forests are surrounded, and that has warm weather. The place has also a cultural beauty to spend your days and relax for a while. The island has transformed in recent years, becoming a major tourist destination with abundant beachfront resorts, luxurious amenities, and entertainment options. You can bask in the sun on Sanya's sandy shores. For a relaxing time, you can also explore the island's vibrant culture and indulge in diverse cuisine, from seafood feasts to Hainanese specialties.
Conclusion
The stunning island in Asia is the best destination for travel enthusiasts to spend their relaxing days in calm weather. You can also experience the rich culture and traditions in Asia that add charm to the journey. The stunning beaches, lush green forests, and luxurious resorts over the water captivate your heart and provide you with a golden and unique experience of the journey. Spend your days in recreational activities to have a relaxing time.