Wearable technology has come a long way since the first fitness tracker hit the market. In 2023, you will find yourselves at the intersection of innovation and convenience, with wearable devices evolving rapidly. These gadgets have exceeded their initial fitness-focused purpose and have become integral to our daily lives. The usage of these devices makes a person professional-looking and attractive to other people and gets him some health benefits. In this article, we will explore the cutting-edge trends shaping the wearable technology terrain in 2023.
What is Wearable Technology?
Wearable technology refers to electronic gadgets that are designed to be worn on the body, often as add-ons or clothing. These devices are geared up with advanced sensors, computing capabilities, and connectivity features. With those features and capabilities, they are allowed to accumulate and share data with different devices or networks. Their main goal is to enhance the person's experience with the aid of presenting real-time data. Moreover, they also monitor health and fitness metrics or provide new methods to interact with the virtual world.
The Trend of Wearable Technology to Watch
As you know what wearable technology is now, it is also essential to know the trends it is changing or revolutionizing. Here, you will get to know about some of the exclusive trends that it revolutionized:
Health Monitoring Beyond Basics
Health and fitness tracking are now commonplace in wearables, but 2023 sees a shift toward more advanced health monitoring capabilities. Devices are increasingly adept at tracking heart rate and more complex health metrics to help individuals understand their health condition. You will see that blood pressure monitoring, blood oxygen levels, and even electrocardiogram (ECG) readings are becoming standard features. These advancements empower users to manage their health proactively and provide valuable insights that were once exclusive to medical professionals.
Mental Health Focus
Acknowledging the importance of mental health, wearables incorporate features that monitor and assist in managing stress and mental well-being. Devices track heart rate variability (HRV), a key indicator of stress, and provide real-time feedback or suggest guided breathing exercises. Some wearables are even equipped with electrodermal activity (EDA) sensors to detect changes in skin conductance. In addition, they offer a more comprehensive understanding of the user's mental state, like stress and other mental conditions.
Augmented Reality (AR) Integration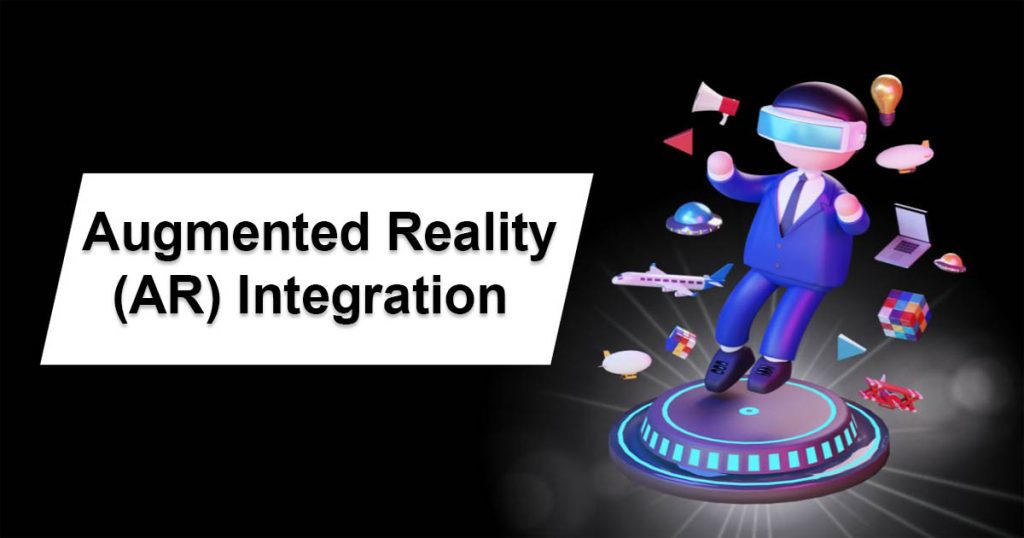 The line between the virtual and real worlds continues to blur as wearables increasingly embrace augmented reality (AR). Smart glasses, in particular, are expected to gain swiftness in 2023. These glasses are capable of overlaying digital information onto the user's field of vision. It enhances users' experiences, ranging from navigation and gaming to productivity and communication. As technology advances, you may anticipate more immersive AR applications seamlessly integrated into your daily lives through wearable devices.
Wearable AI Assistants
Artificial Intelligence (AI) is playing an essential role in enhancing the capabilities of wearable devices. Wearable AI assistants, powered by machine learning algorithms, are becoming more intuitive and capable of understanding user preferences and behaviors. These AI assistants are making wearables more personalized and user-friendly by predicting user needs and providing context-aware suggestions. You are allowed to acquire benefits for your health to consider other aspects.
Flexible and Sustainable Designs
Wearables are about what they can do and how they make you feel and look. There's a growing emphasis on flexible and sustainable designs for these gadgets. Manufacturers are exploring materials and form factors that make wearables more comfortable for you. They are trying to make it uniquely adaptable to different body shapes and environmentally friendly. This trend aligns with the increasing consumer demand for products that prioritize both functionality and sustainability.
Wearable Payments and Identification
Manufacturers are extending the convenience of contactless payments to wearables, equipping many devices with near-field communication (NFC) technology. Users can make secure transactions with a simple tap of their wearable device. In addition, wearables are increasingly being used for identity verification, such as unlocking bright doors or logging into devices. This integration enhances security and streamlines daily activities.
Smart Fabrics and Textiles
The integration of technology into fabrics and textiles is gaining traction in 2023. Smart clothing, incorporated with sensors and conductive threads, monitor various health metrics, track movement, and even adapt to environmental conditions. This trend not only enhances the capabilities of wearables but also opens up new possibilities for the fashion industry. Further, you should see more collaborations between tech companies and fashion designers in creating stylish yet functional smart clothing.
Extended Reality (XR) for Fitness
For fitness enthusiasts, wearables are taking on a new dimension with Extended Reality (XR). XR combines virtual reality (VR) and augmented reality (AR) to create immersive fitness experiences. Users are enabled to find themselves cycling through virtual terrain or following personalized workout routines overlaid in their real-world environment. This trend not only makes exercise more engaging but also brings a social aspect to fitness. Plus, it allows users to connect with others in virtual spaces to enhance their connectivity with other users.
The Future of Wearable Technology
As per my professional's opinion, wearable technologies have the potential to change the world in a moment. Unfortunately, the access of them is not that simple because of their technological cost. Moreover, AI produces some algorithms that are not easily accessible for everyone. This is the reason professionals are not confirmed about when these accessories be a part of everyone's life.
Conclusion
As I navigate through 2023, the wearable technology landscape is witnessing an interchange of health, technology, and design. Wearables are no longer just gadgets; they are becoming integral parts of our lives. Because they seamlessly blend into our routines and enhance our overall well-being aspects. From advanced health monitoring to immersive augmented reality experiences, the trends in wearable technology indicate a future. The future where these devices will play an increasingly crucial role in shaping how we live, work, and stay healthy. As innovation continues to accelerate, the possibilities for wearables are limitless, making the coming years exciting for technology enthusiasts.