Whether you are selling makeup kits or expensive gadgets; it is essential that you have an eCommerce website, to sell your products or services online. Gone are the days when you had to hard code your eCommerce site from scratch and tear your heads out to figure an effective payment system. Now, you have Wix. In this post, we will take a closer look at Wix Stores, a close relative to the Wix website builder. What makes Wix Stores the easiest eCommerce site building tool out there?
Wix Stores
To put it simply, Wix Stores is an easy to use platform that can help you in creating an effective ecommerce website with the help of a graphical user interface. You need not code a single line to get your ecommerce site up. A basic understanding of layouts and design, in addition to a vision about how your online store should look, is enough to build a fully functional ecommerce store with Wix Stores.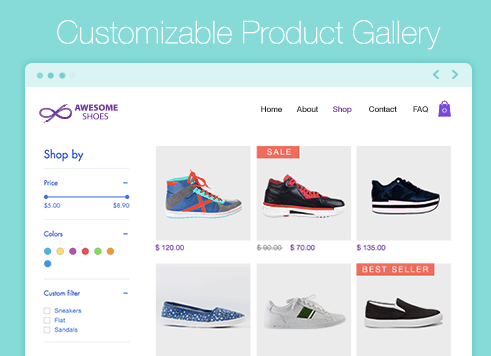 Wix Stores exist It is a simple app, that can be added to your existing Wix website.
Readymade templates for every need
When you don't have the faintest idea about building a functional layout that best suits your online store, the huge collection of readymade templates at Wix can help you in getting started. There are so many different templates that are made for different use case scenarios and niches. You will be able to customize the different elements in the Wix Store based on your needs. You will be able to customise every last detail including the colour schemes of the chosen template, right from your browser or mobile app. They are also optimized for mobile viewing and thus it will help you in reaching a wide spectrum of audience, with the least amount of effort as possible.
Store Manager:
Wix Stores is not just a pretty face, it does all the heavy lifting for you as well. Wix Stores comes with a store manager feature, using which you will be able to do a lot of different things such as: adding new products into the list, setting pricing details for the products, adding or removing coupons or promotion offers, tracking orders and a lot more to keep your online store in order.
You have other added features such as the ability to keep track of your contacts and send them periodical newsletters and emails regarding the latest offers and promos in your shop. For instance, you can set it so that, when a registered user is not active in the site for a particular period of time, you can send them a promotional coupon to that person to nudge them to make a purchase.
Unlimited Products:

Unlike other eCommerce tools in the market, Wix doesn't impose unreasonable limitations on your ecommerce store. Wix Stores comes with the ability to add unlimited number of products to your online store, thus enabling you to get the maximum out of a single online store.
Payment gateways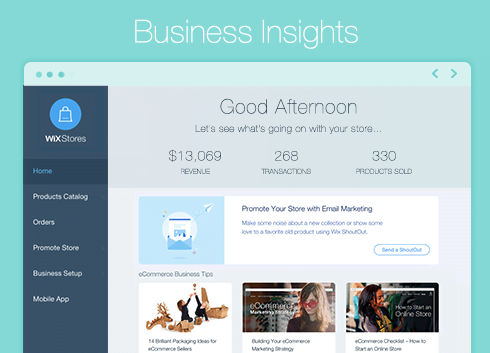 Wix Stores supports a wide array of payment gateways including credit cards, debit cards and paypal. You will be able to give your customers maximum freedom when it comes to choosing their most favourite payment system. Also, Wix Stores doesn't charge you for the sales you make through the platform, unlike other platforms out there. You pay a flat fee for using it and that's it.
User Flow
Customers will be able to complete their transactions in one click, thus reducing the time between deciding to buy and actually buying a product from your website. The integrated shopping cart makes it easier for your customers to carry on with their shopping in your ecommerce website.
Pricing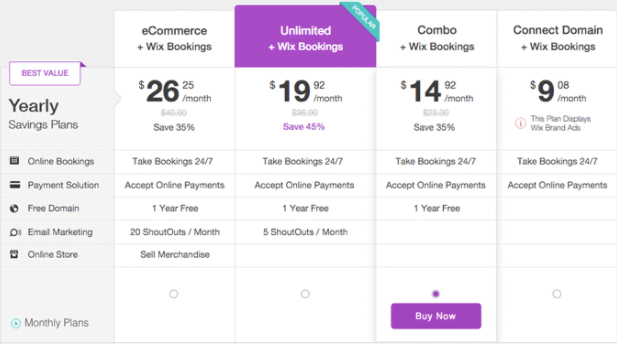 Wix offers various premium tiers for different users based on their needs. They offer eCommerce plan for Small Businesses at $26.25 per month when paid annually. This includes Wix Stores and numerous other features that will help you in successfully turning your website into an online store for maximum returns.
Conclusion:
I hope this article was useful for you to learn more about the best features of the new Wix Stores and how you can use it for the growth of your business. There are so many possibilities that are unlocked with the help of this. Make the most out of it. If you have any doubts with regards to this, let us know through the comments and we will be glad to help you out. If you have any suggestions regarding how we can improve the article, let us know them through the comments as well for us to improve.
Do you have any other reservations against getting yourself a Wix subscription? Are you using any other ecommerce tool at the moment? If you are an existing Wix user, what is your experience using Wix for your website needs? What do you think of its user interface and workflows?  Let us know through the comments.