CommonLit is an educational platform that helps teachers and students enhance their reading and literacy skills by providing a wide range of reading exercise passages that they can use to learn. Technology has become advanced these days. Schools and other learning places are looking for advanced digital means to teach children to bring out more promising results.
That's what Commonlit has been helping people with since 2014.
It has hundreds of high-quality reading passages for students to practice their reading skills. These texts are written by some of the most skilled authors. All of these passages are categorized into different levels for different graders.
Are you considering using this platform for yourself or your students and want to know how CommonLit actually works? You're at the right blog. In this article, we will provide valuable information about what kind of platform it is and how it works. Beginning with…
What is CommonLit?
CommonLit is an online educational platform that helps children from grades 3 to 12 enhance their reading and evaluating skills. It provides a wide range of texts that are specially designed in levels for each grade to make children learn gradually.

Michelle Brown started this non-profit educational organization back in 2014 after he quit her old teaching job to do something new for the students in need. The odds were against her. Even her family and friends. But her commitment to making the learning procedure smooth and better prevailed.
Since then, the platform has been helping millions of children learn reading and evaluating by providing them with creative reading material that includes different poems, articles, short stories, etc.
This was a brief introduction and history of CommonLit. Now, it's time to discuss how this amazing educational platform actually works.
How Does CommonLit Work?
The following points will clearly demonstrate to you how CommonLit works. Some of these points will include the features of the platform. That is because discussing these features will be a better way to understand the working procedure of CommonLit.
Let's begin.
1. High-Quality Reading Content:
To understand the working mechanism of CommonLit, it is important to understand what kind of content it provides. The reading content is the main thing people use it for. It provides different types of reading material that is written by some of the most renowned authors.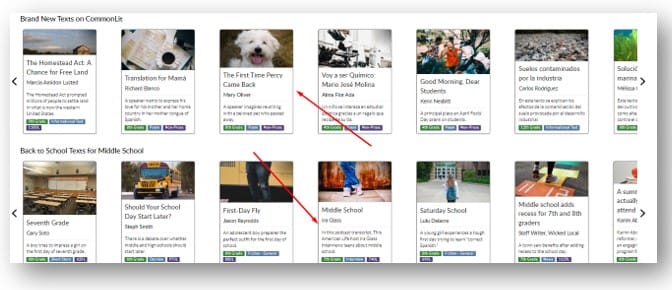 The material includes reading text along with visual media that enhances the learning process. Take a look at the following image to have an idea of what kind of content you and your students (if you have) can expect from it.
As you can observe, it has many different types of content designed for different grade levels. Below each of these learning texts, you can find information about:
The grade level it is designed for
What type of content it is e.g., poem, short story, etc.
2. Access Your Required Content by Browsing Through Categories:
Once you have observed and navigated the platform, it allows you to pick your required material through categories. There are hundreds of reading passages available on this platform. This can make finding the right one for you even more difficult.
CommonLit tackled this barrier by dividing the reading passages into different categories.

Although there are featured passages shown in the feed, you can browse through categories and find the most relevant one for you.
The above image clearly explains how you can browse through the passages in different categories. Not only that. You can also directly search for a specific reading material by searching for the author name, title, or any relevant keyword.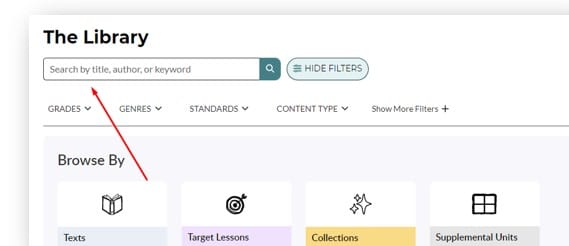 3. In-Passage Facilities:
Once you select the passage you want your student to read, CommonLit provides various actions you can take on that specific passage to make the assessment process even more smooth.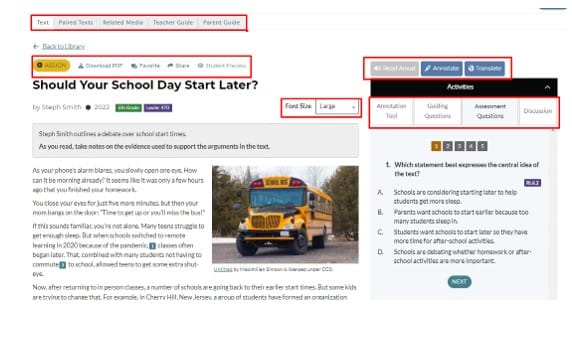 You can see these facilities in the red box in the image above. Here's the information about these facilities:
Annotation tool that helps you check student's annotations.
Assessment questions, which allow you to ask and prepare questions to ask your students about the passage
You can directly assign the passage for reading to your required students
You can download, share, or add the passage to your favorite list.
You can find related text, media, information about students, and teacher guides from within each of these passages.
4. International Reading Content:
CommonLit is not limited to English learning only. It also keeps in mind the requirements of International students along with the importance of learning other languages for native English speakers.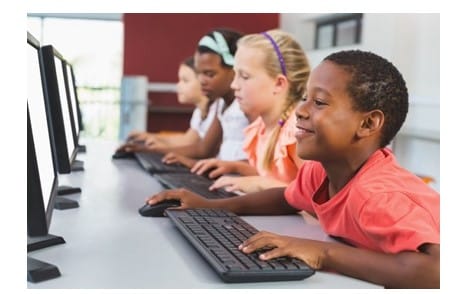 That is the reason why you can find reading passages in multiple languages on this platform. Not only foreign languages, it also covers foreign culture in its stories and poems.
If you and your students are eager to practice speaking multiple languages and want to learn about different cultures, CommonLit can be helpful for it.
These 4 points clearly explain the working procedure of CommonLit.
Conclusion:
A non-profit educational platform CommonLit has been helping students and teachers to streamline the process of improving reading skills. Developed by a passionate teacher named Michelle Brown, the tool provides various learning passages of different levels for students of grades 3 to 12.
In the information that we have given above, you can find a detailed note on what kind of educational platform CommonLit is. We have also provided information about how this platform works and how you can use it to enhance your or your student's academic skills.