Small businesses frequently use hourly employees to carry out various duties and positions, from customer service to office work. Maintaining operational efficiency, guaranteeing employee satisfaction, and providing a pleasant customer experience all depend on the hourly workforce being managed effectively.
Creating or building some strategies that direct business owners or managers to pay full attention to keeping their full-time employees while ignoring hourly employees can undoubtedly backfire over time.
It's critical to understand that hourly and part-time employees are essential to the workforce and should be treated as such. Employers must devise strategies for better integrating hourly workers into the company and maintaining their happiness and engagement while they are there to maximize their efforts and productivity.
Explanation about Hourly Staff
Employees who receive pay depending on the hours they have worked are called hourly staff. These workers are paid hourly, and the number of hours they work multiplied by their hourly rate yields their wages. Hourly workers are non-exempt, meaning they are capable of overtime pay if they work more than a specific amount of hours in a workweek as determined by local labour rules.
Hourly workers can be seen in many different sectors and occupations. Depending on the business's demands and availability, they may work part- or full-time schedules, with weekly shift changes. Time-tracking systems are frequently used to easily record the hours worked by hourly employees so that their salaries can be calculated.
In contrast to hourly staff, some salaried employees are paid a fixed salary regardless of their work hours. Salaried employees are typically considered exempt from specific labour laws, such as overtime pay requirements, depending on their job responsibilities and the applicable employment regulations.
Strategies for Small Businesses Handling Hourly Staff
Here are strategies to explain how small businesses can employ to handle their hourly staff successfully.
Clear Communication
Successful hourly employee management is built on clear and honest communication. Small business owners should set up clear communication channels to communicate expectations, give updates, and resolve issues. Communication tools, one-on-one check-ins, and routine team meetings can help close gaps and keep everyone on the same page.
Well-Defined Job Descriptions
A clear job description outlining duties, responsibilities, and performance standards should be provided to every hourly employee. This clarity aids employee understanding of their duties and assistance with goal-setting and performance reviews. It clears up any ambiguity and guarantees everyone knows what is expected of them.
Effective Onboarding
Setting up hourly personnel for success, most importantly, requires a thorough onboarding procedure. The owner should educate them on the business's principles, guidelines, and practices. Giving them the right tools and training may make them feel competent and secure in their jobs, ultimately improving their efficiency and work happiness.
Flexible Scheduling
Hourly employees frequently like flexible schedule alternatives that enable them to juggle work and personal obligations. Make use of scheduling software that considers staff preferences and availabilities while maintaining adequate coverage during peak hours. Higher morale and better employee retention may result from this freedom.
Performance Feedback and Recognition
Regular feedback sessions enable one to talk about performance, provide helpful criticism, and recognize accomplishments. Employee motivation and happiness can be increased by praising and acknowledging a well-done job. Hourly workers can identify areas for development and progress with the support of constructive criticism.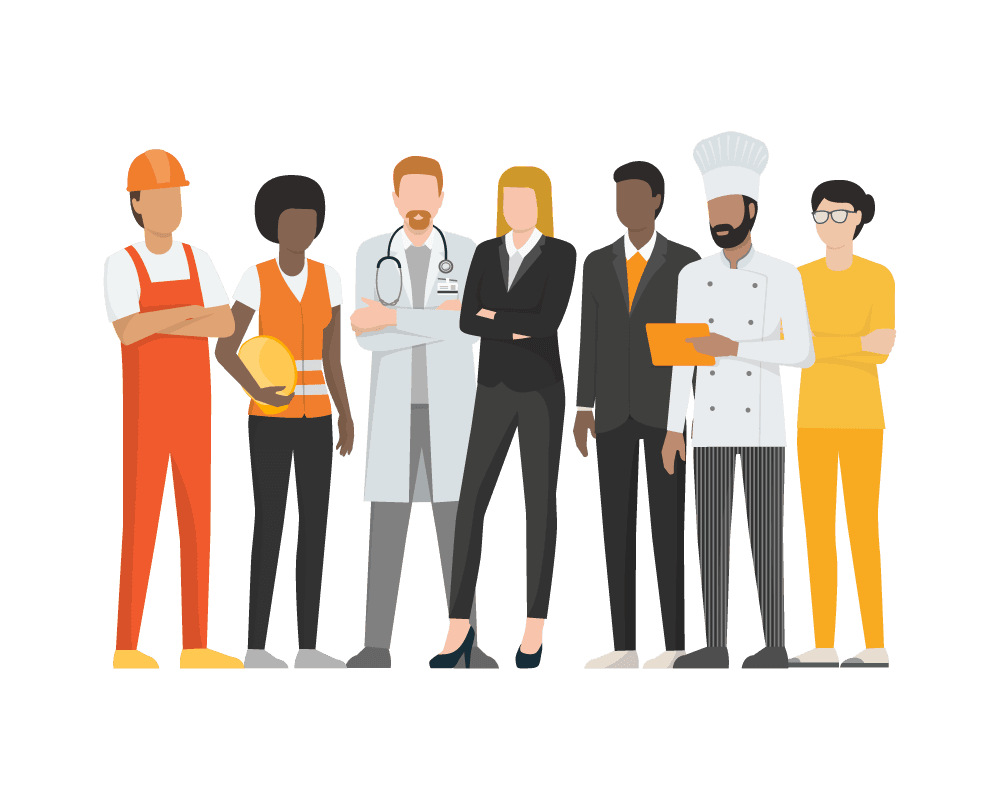 Fair Compensation
Retaining hourly employees depends in large part on competitive wages. Small businesses should examine industry norms and ensure their hourly rates are reasonable. Additionally, take into account providing incentives like performance-based bonuses or chances for career growth inside the organization.
Employee Engagement
It's needed to build a connection of participation and belonging among hourly workers. Engage staff members in decision-making processes, celebrate work anniversaries, and organize team-building events. A productive workforce and excellent working conditions are more likely to result from engaged personnel.
Technology Adoption
Modern technology streamlines several labour management processes. Administrative tasks can be completed more quickly and accurately with the help of messaging apps and time-tracking software. Owners of businesses should give scheduled tasks and employee development more consideration.
Conflict Resolution
Any workplace may experience conflicts between hourly workers, staff members, and management. Establish a precise dispute resolution procedure to handle problems quickly and competently. A pleasant workplace atmosphere improves employee morale and productivity as a whole.
Ongoing Training and Development
The business's commitment to growth is evidenced by its investment in continual development and training possibilities for hourly workers. Cross-training in various roles, workshops for developing specific skills, or chances to attend pertinent lectures all fall under this category. The business gains from the expanded capabilities of its people as they build their expertise.
Ending Note
Small businesses that handle their hourly staff member well can create a healthy atmosphere for work, boost employee satisfaction, and boost productivity. Small businesses can build a contract and motivated hourly workforce that contributes to the firm's success by employing clear communication, clearly defined duties, fully compensating everyone, and continual development.