Travel agents are professionals who have experience in the travel industry and serve as a consultant to tourists. They use their abilities and professional networking with others to serve people and provide ease while touring. A successful resume shows the abilities of agents and how they can assist clients in finding, booking, and planning vacations. So, include your relevant experiences and skills to show you're a good fit for the job. In this guide, we will discuss how to build a successful portfolio for travel agent jobs. 
What is a Resume for Travel Agent jobs?
A travel agent job resume is a document like a cover that a candidate creates for the recruiter agency. The resume shows the abilities and experience related to the travel industry and how an agent has knowledge of destinations, airlines, and accommodations. The portfolio contains the agent's past experience, where he serves, and how many years. There is also mention of the academic details of the person. All these skills, academics, and experience let the employers know whether a candidate is eligible. 
Tips to Write a Travel Agent Resume
Travel agents need a resume when applying to any recruiter agency or office. You must try to write all correct information with experience and skills to leave a positive impact on the reader.
In the undersection, we have mentioned the steps to create a resume.
Contact Information
On the top of the resume have a clear introduction that lets the reader and recruiter know about yourself and contact you for an interview. All of your information is written correctly so that the recruiter doesn't have any difficulty contacting you if they find you suitable for the job.
What to Include in Contact:
Your name
City and state
Cell no
Email ID
Address details
Professional social media account
Summary
For the showcase of your experience and skill, write a strong summary that reflects the image of your abilities in planning and creating an itinerary for the clients. You can write about your past experience in recommending and researching the destination and unique places that will attract the recruiter and increase the chances of getting a job. In this precise session, you can prove yourself fit for the job and tell the recruiter why you are suitable for the required role. This will show you aims and strong objectives, so make it concise. 
Work Experience
In this section, you can provide all the details of your previous experience where you have worked and mention the time period. Write about your role and what you have done for the previous agency or any travel company. Must be sure to add relevant work experience to match the currently applied role for the job. You can write about all your previous job experience and how you have helped the company where you worked. Include the date of joining and leaving a job for each of your jobs. In the travel agent's resume, you can also mention the freelance work you have done with any client related to the travel industry. 
Skills Relevant to Work
Your travel agent skills will leave an impact on recruiters on how you are talented and how you can help them in managing clients and creating travel itineraries. Include your skills in your resume so that the recruiter matches the skills with the job description and finds you suitable for the role.
These are some samples to include in your resume:
Customer service skills
Expertise in finding destinations
Communication skills
Relationship building with travel supplier
Problem-solving 
Computer skills
Social media marketing skills
Tour organizing ability
Managing clients
Academic Details
Now, you can include your educational background and mention the degree you have got from any institute. List all your degrees with the institution name and year of degree, and it's better to mention your grade. Most of the travel agents have professional degrees in tourism, economics, business, and hospitality. If you have earned a degree in tourism or travel, you must include it in your travel agent resume. Although there is no demand for a degree in travel agent jobs but having a degree increases the chance over competitive applicants.
Certification/Courses
For the travel agent jobs, it is optional to mention courses or certifications. If you have specialized courses and certificates you must include them in your resume to let the recruiter know you have a special niche and expertise. It is important to provide the name of the institution and the date of the diploma as proof and identification. These certifications can also increase the chances of pursuing a job.
Below are some certifications for travel agents:
Certified Travel Industry Executive
Certified Travel Associate
Certified Travel Counselor
Additional Tips to Write a Resume for Travel Agent Jobs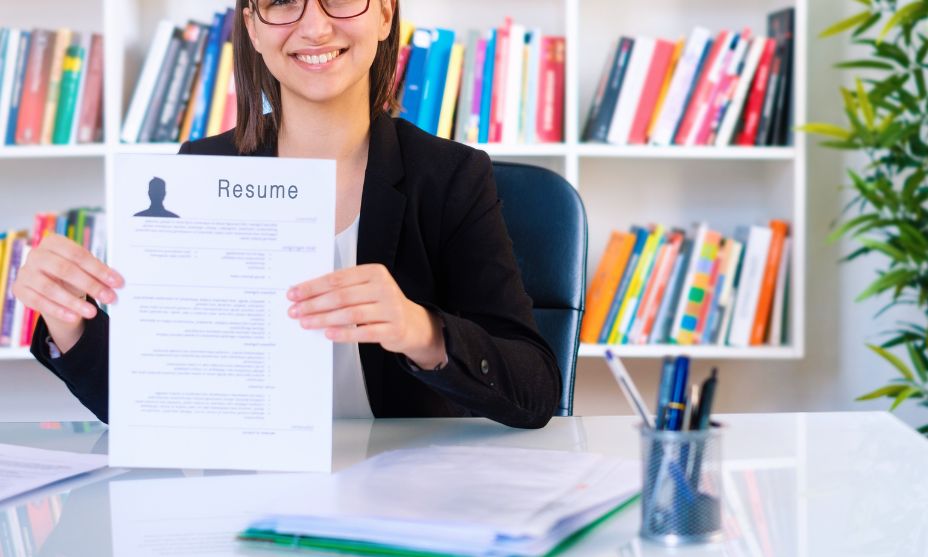 As a professional in the travel industry, a well-written resume has a positive impact on hiring a manager. Here are some tips to keep in mind when creating your resume for travel agent jobs.
Organized Formate
One of the most important factors to keep in mind is that your resume must be organized and precise. A well-organized resume leaves a positive impact on the reader.
Add Relevant Keywords
Before you make a resume for the travel agent job, consider the job description and try to add keywords to your resume. In this way, a recruiter may find you fit for the role as you match the requirements of the job description.
Mention your Achievements
It is most important to mention your achievements throughout your career and experience. Must be sure to write how the customer feels happy to work with you and how many regular customers you have. You can also write about your reviews on social platforms and use them as a reference.
Conclusion
A resume for the travel agent job is a document that contains all your achievements, academic details, and experience in the career. It is not a daunting task to create a successful resume. All you need organized format to write your skills and experience to impress the recruiter. You can add a brief summary of your skills and provide correct details about yourself. Mentioned all achievements, courses, and travel-related expertise to have benefits or pursue jobs over competitive applicants. Furthermore, understand the job description and include relevant keywords to leave a positive impact on the hiring manager.