LinkedIn ranks high up among some of the most popular professional websites today. It allows you to create a profile, build a reputation, connect with various professionals, and more. However, a lot goes into making your profile on the platform stand out as required. You have to consider all the right factors and use an informed approach for the best results. Here are a few helpful tips to get you started:
Tips to Making Your LinkedIn Profile Stand Out
Here are mentioned below:
Upload a Professional Social Media Photo
A photograph is one of the most important components of your professional profile on LinkedIn. The reason is that it sub-communicates the value of your professionalism and attention to detail. In addition, a significant number of LinkedIn users don't often realize the importance of having a high-quality photograph. A good place to learn about photography would be use social media courses.
A professional photograph has high-quality lighting and features you in some form of casual wear. Consider enlisting the services of a professional to help you create a consistent user profile. You can source inspiration from other established professionals in your field. However, avoid copying and ensure your photo oozes originality.
Get Reviews from Companies You Have Worked With
Did you know that you can get reviews for the other projects you have attempted in the past on LinkedIn? Yes, it's possible, but you also have to ensure that the reviews you get from the companies or professionals are legitimate.
The reviews should be relevant to your skills, your job description, and the value you gave to the organization. With sufficient reviews from legitimate professionals or companies, your profile rating on LinkedIn will increase significantly. Avoid adding fake reviews at all costs because it might do more bad than good for the legitimacy of your profile.
Incorporate Samples of Your Projects
The next step is to ensure you add links or samples of your project on LinkedIn. It allows prospective clients to access the skills or values that you can provide for their projects or organizations.
The samples you incorporate have projects that have offered legitimate people or organizations. One of the best suggestions is to incorporate samples of your best projects. Doing this helps ensure you make a good first impression on your client each time.
Develop a Good Bio Piece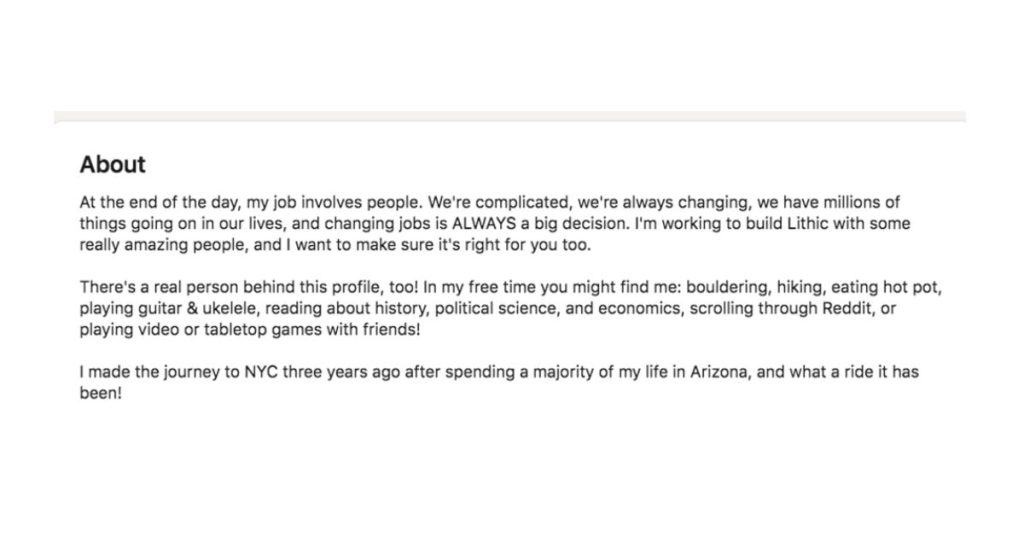 A bio piece is also crucial for the value that your LinkedIn profile can sub communicate to clients. It's one of the main components clients encounter when accessing your user profile. It identifies the specific skills and values that you will provide for a specific project. Each bio piece should contain high-quality copy content that instantly stands out from the rest on LinkedIn.
You also have to ensure your bio piece is free from grammar errors and typos and that it also looks professional. You can enlist the bio creation process to an experienced copywriter for the best results. The bio should provide an overview of your skills, personality, and career path.
Upload Your Profile Regularly
You are probably developing your professional skills or career over time, which is an important aspect of your social media profile evolution. So, you have to ensure you update your user profile regularly.
The reason is that regular updates help ensure your profile is concise and offers meaningful value to people who need your services. If you recently added a new skill to your career, ensure you list it out on the website. You can also list the specific institutions and work-based experience you acquired through this process.
Connect Your Social Media Profiles
LinkedIn also allows you to connect your social media profiles to the platform. Although it's not imperative, integrating your profiles makes a good impression on possible employers who might need your services.
Common social media platforms that you can connect to on LinkedIn include Twitter, Facebook, and Instagram. Anyone who comes across these integrations on your user profile will get a good first impression of your professionalism.
Conclusion
There are various ways you can use to make your LinkedIn profile stand out. The techniques mentioned above are not set in stone but simply helpful suggestions you should consider. Your ability to stand out on Linkedin involves going the extra mile for the best results.