Comparing the security of Apple and Microsoft systems is complex, as both companies prioritize user safety and continuously enhance their security measures. Apple's macOS and iOS boast hardware-software integration, stringent app store controls, and data encryption. On the other hand, Microsoft's Windows OS provides Windows Defender, BitLocker, and regular security updates. Determining which system offers better security depends on individual preferences, requirements, and ecosystem preferences. Both companies have dedicated teams to address security vulnerabilities promptly, making staying informed about their latest advancements crucial for users seeking reliable and secure computing experiences.
Below we will compare the security of Apple and Microsoft operating systems to help you decide on one that is safe and secure.
Both Operating Systems offer boot-up protections
Both major operating systems, Windows and macOS, incorporate boot-up protections to bolster system security. Windows utilizes Secure Boot to ensure that only trusted firmware and operating system components can load during startup, effectively thwarting unauthorized code and defending against boot-time malware like rootkits. Additionally, Windows features BitLocker, providing full-disk encryption that safeguards data from unauthorized access. In contrast, macOS leverages the Apple T2 security chip in some devices to verify the boot process and uphold the integrity of system files. For data protection, macOS offers File Vault, enabling disk encryption. These essential boot-up protections safeguard operating systems against potential threats and preserve users' data security.
Both Operating Systems offer Out-of-the-box malware and antivirus protection
Windows and macOS have built-in malware and antivirus protection to safeguard users' systems. In Windows, Windows Defender provides real-time protection against viruses, malware, spyware, and other threats, and it automatically updates to stay current. Additionally, Windows SmartScreen helps block malicious websites and downloads. On macOS, XProtect and Gatekeeper work together to prevent the execution of known malware and block applications from unidentified developers. These native security features ensure that users have basic protection right from the start without requiring additional software installation. However, for comprehensive security, it is still recommended to regularly update the operating system and consider using third-party antivirus solutions to defend against evolving threats.
Both operating systems offer accessibility to safe app stores
Windows and macOS offer secure and curated app stores, ensuring a safe environment for users to download software. On Windows, the Microsoft Store serves as the official platform for app distribution, guaranteeing that all listed applications undergo thorough security and quality screening. It minimizes the risk of downloading malicious software and enhances overall system stability. Similarly, macOS provides the Mac App Store, where strict review processes ensure users can access verified and safe applications. These app stores boast user-friendly interfaces, simplifying the process of finding and installing software without compromising system security. Users can confidently explore and download various applications by relying on these app stores, knowing they are safe and reliable.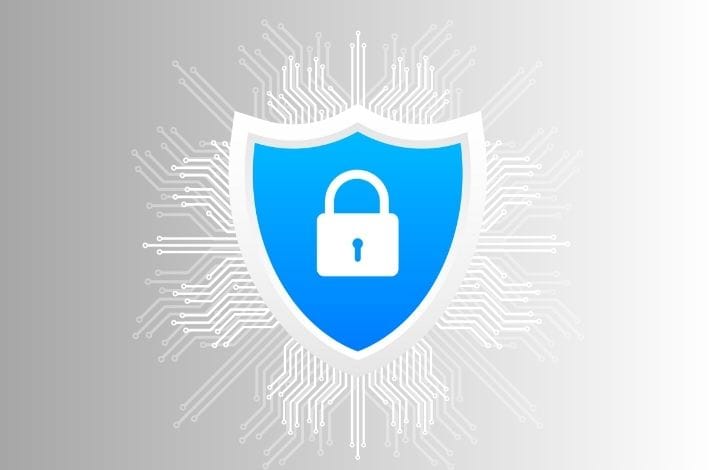 Built-in hard disk encryption capabilities are offered in both operating systems
Windows and macOS offer built-in hard disk encryption capabilities, strengthening data security. In Windows, the native feature called BitLocker provides full-disk encryption, effectively protecting data from unauthorized access. Users can encrypt their system drives or external storage devices, ensuring the safety of sensitive information even if the hardware is lost or stolen. Similarly, macOS includes File Vault, which enables encryption for the entire startup disk, safeguarding data at rest and preventing unauthorized access to files and folders. By utilizing these built-in encryption tools, both operating systems empower users to bolster the confidentiality of their data, adding an extra layer of defense against potential security breaches and unauthorized data access.
Own default browsers with built-in safety features in both operating systems
Windows and macOS include default web browsers with integrated safety features. Microsoft Edge is the default browser on Windows, offering SmartScreen to shield users from phishing and malware-infected websites. It also incorporates Tracking Prevention for improved online privacy. Meanwhile, macOS features Safari as its default browser, equipped with Intelligent Tracking Prevention to block tracking cookies and enhance user privacy. Safari employs sandboxing to isolate web processes from the operating system, reducing the risk of security vulnerabilities. Regular updates from their developers ensure these browsers stay up-to-date with the latest security enhancements, providing users with a safer and more secure web browsing experience on both operating systems.
Both OSs have problems with Data tracking and harvesting
Both Windows and macOS face concerns regarding data tracking and generating. In Windows, some users have expressed worries about data collection practices by Microsoft, such as telemetry data for system improvement, which some consider intrusive. Although users can control certain settings, privacy concerns remain. On the other hand, macOS has faced criticism for data collection through the App Store and Safari. Although Apple emphasizes user privacy and allows some control over data sharing, there have been debates about app developers accessing personal data without explicit consent. Both operating systems continue to address these concerns, offering users more control over data sharing, transparency in data practices, and privacy settings to balance data collection for system improvement and user privacy.
Safety
Safety is the condition of being protected from harm or danger and encompasses physical, emotional, and digital aspects. Physically, safety involves measures to prevent accidents and injuries, ensuring the well-being of individuals and property. Emotionally, safety is about creating supportive environments where people feel valued and respected, nurturing their mental health. In the digital realm, safety involves safeguarding sensitive information and privacy and defending against cyber threats. Safety is essential in various contexts like homes, workplaces, schools, and online platforms. It requires proactive steps, risk assessment, adherence to guidelines, and fostering a culture of care and responsibility. Prioritizing safety fosters well-being, productivity, and confidence among individuals and communities.
Conclusion
Establishing one OS as "more secure" than others is challenging because security is not a standalone feature that can be added or removed. Instead, security is a complex aspect that needs to be an inherent part of an operating system. Thus, it is increasingly crucial to prioritize endpoint security with automated detection and prevention capabilities across all systems, irrespective of the OS, as every OS has vulnerabilities. In today's diverse network environments, having visibility across the network to detect and trace attack indicators is vital. Businesses must rely on OS security features, implement integrated security software solutions, and promote best security practices among employees.