Europe is a beautiful region and is a favorite among visitors due to its vibrant culture. Millions of people visit European countries every year to spend vacations in a relaxing environment. Due to the lower crime rate, it is a family-friendly and secure destination for all ages and people to visit. You can explore the beachside areas, historical buildings, and breathtaking forests to enjoy the trips and get rid of the boring routine of daily life. In this guide, we will discuss the best places to visit in Europe. 
Best Places to Visit in Europe
European countries are full of fun activities and renowned markets that cater to the needs of every traveler. From bustling cities to relaxing beaches, there is much more for the tourists to make most of the time.
In the undersection, we have mentioned the best places to visit in Europe. Read in detail below:
London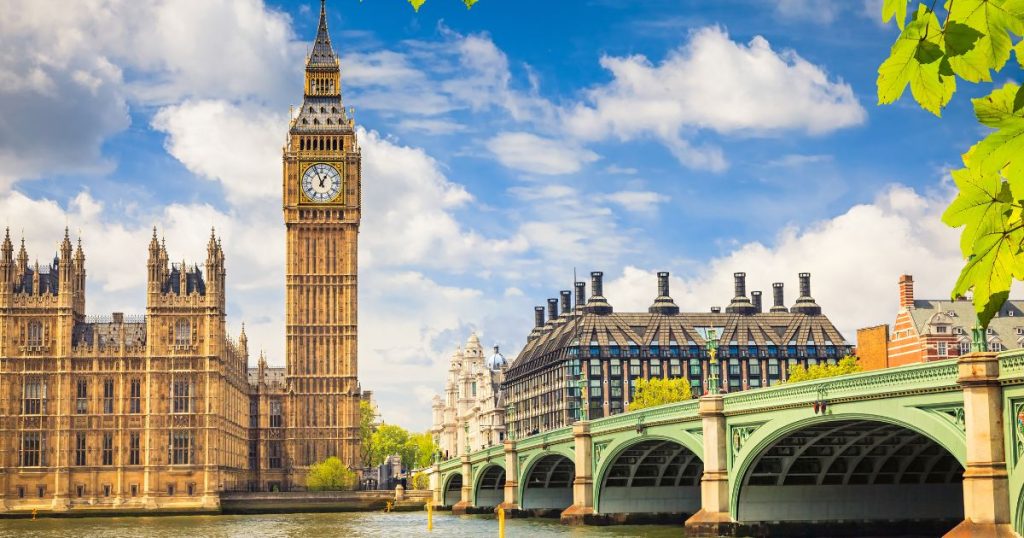 London is the beautiful capital of the UK and is a great attraction for tourists. The historical background and modern structure also make it a must-visit place in Europe. It is best for family vacations to spend golden time with loved ones. You can explore the clean and clear streets on foot. At night time, you can enjoy the bustling life of London at River Thomas Bridge.
A visit to Buckingham Palace is an absolute must when in London. Not only can you witness the free-changing of the guard ceremony, but you may also have the opportunity to catch a glimpse of the reigning prince and king of the UK participating in this grand event. You can also visit the British Museum to witness the old collection.
Rome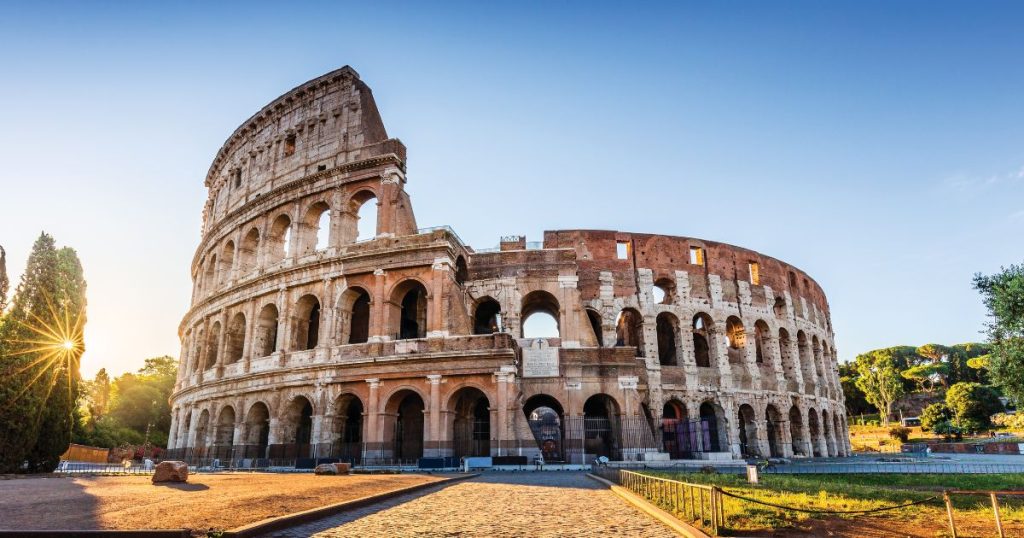 People who love history enjoy going to Rome because there are many old things that show the history of the past. The Colosseum is a main attraction for tourist which stand as a testament to time. Most of the people visit the Roman Empire buildings and residencies to witness how they were used to living. St. Peter's Basilica and the Trevi Fountain are popular with tourists because they look amazing and have a lot of history.
Athens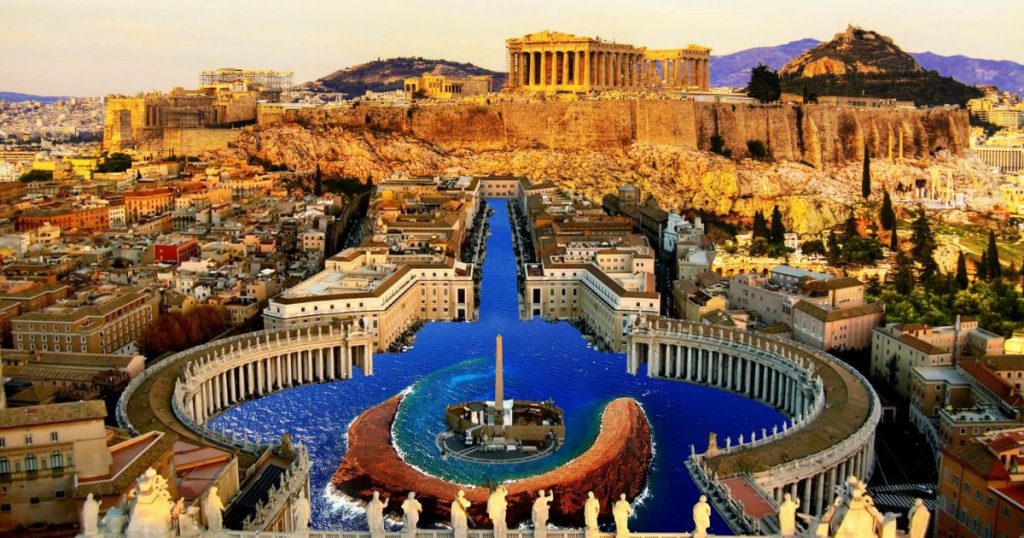 Athens is like a bridge to Western civilization, and it's a great place to explore culture. The old buildings in this Greek city are perfect for travelers. The Parthenon, a famous building, offers a glimpse into history. Acropolis is Another cool place for tourists, where ancient temples show the creativity and art of people from a long time ago.
If you walk outside the Parthenon area, you'll find a charming part of the city called Plaka. Its streets have uneven, bumpy stones, and you can discover small restaurants there that serve delicious traditional food. Athens is a mix of old things from the past and the busy life of today. It's like a bridge that connects both times.
Prague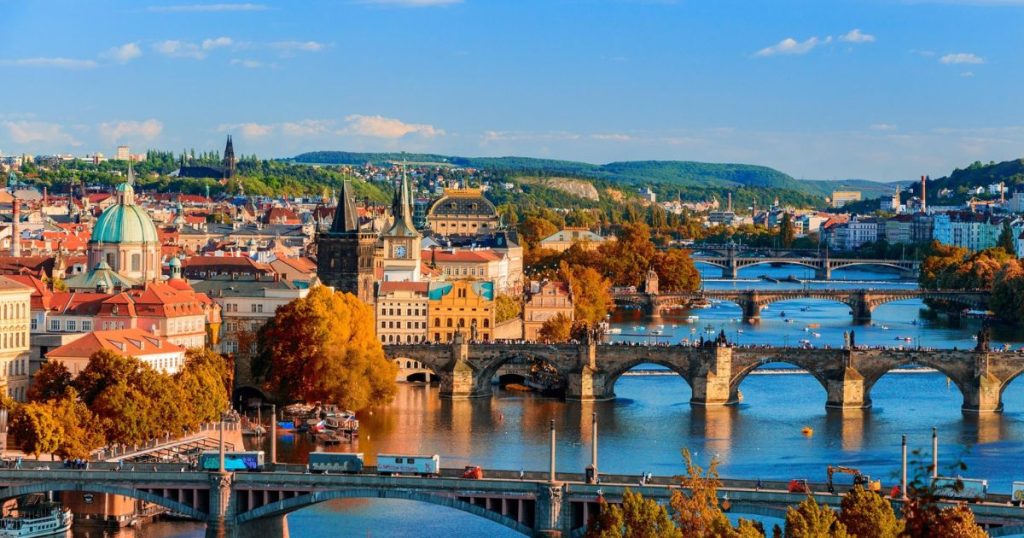 Europe's most enchanting destination for vacations. Prague is a fairytale land that enchants visitors from around the world. The breathtaking view of the Charles Bridge and the stunning architecture transport you to a bygone era. You can leisurely walk through the city for a one-of-a-kind experience, marveling at the many remarkable and beautiful sights. The city offers many enjoyable activities to warm your heart, immersing you in its rich culture. Moreover, it's a budget-friendly European destination where you can easily access affordable public transportation, and there are numerous family-friendly and eco-conscious places to stay.
Paris
Paris is the perfect gateway for couples. The Eiffel Tower is the symbol of love and couples have the opportunity to take pictures in front of the tower. You can create unforgettable memories while exploring in Paris. Beyond the building's attractions, you can also taste the delicious cuisine in the hotels and local food stalls. Paris is also a thriving fashion and shopping destination, as many are drawn to adopt the Parisian lifestyle. Moreover, there are numerous museums with extensive art collections and unique historical artifacts.
Swiss Alps
The Swiss Alps are like a dream come true for people who love adventure sports. These European mountains are stunning, and you can see the most stunning views. In the winter, when there's lots of snow, it's like a snowy wonderland that covers everything. There are many places where you can do exciting outdoor activities if you're an adventure lover. You can go snowboarding in some amazing spots. The villages in the Alps have such breathtaking views that they make tourists want to stay longer on their vacations.
Read Also: How to Find an All-inclusive Honeymoon Destination
Iceland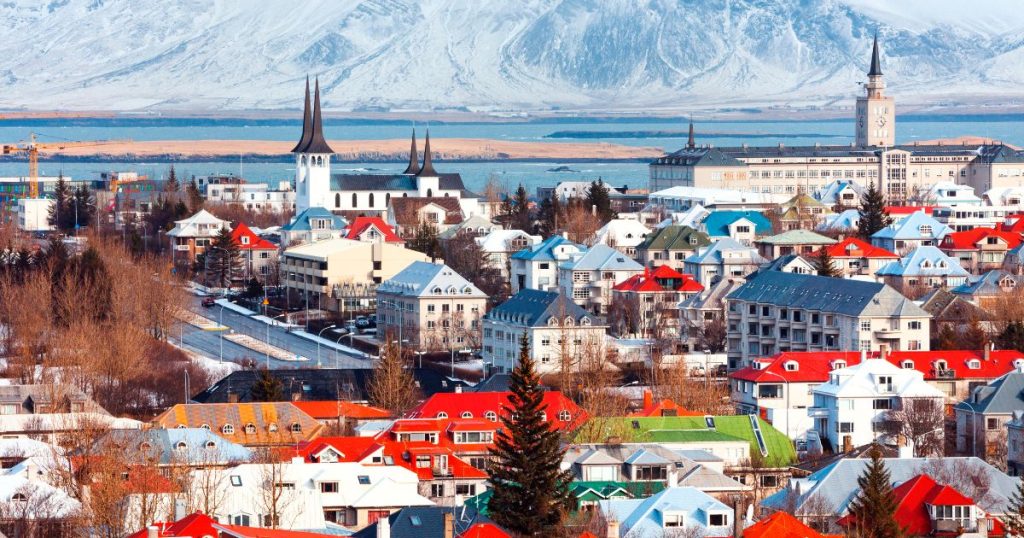 Iceland is like a paradise in Europe. It has lovely villages with unique buildings that create a breathtaking view. Green hills surround many beautiful lakes, and these are the most popular places to visit in Iceland. Many tourists from different places like to come to Iceland, and tourism is significant for the country's economy.
In Reykjavik, you can see the tallest building, Hallgrímskirkja, and you can also explore the city on foot. There are many other cool things to see, like geysers, hot waterfalls, national parks, and beautiful landscapes. You can also try Icelandic food, and the restaurants offer you a chance to taste delicious European cuisine.
Barcelona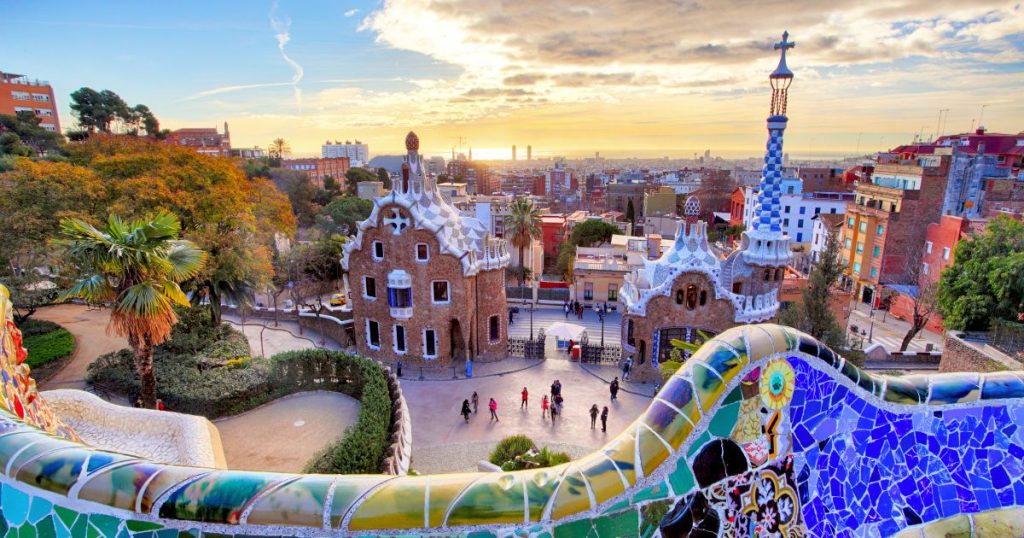 Barcelona is the ideal place if you enjoy relaxing by the beach and being close to nature. The Barcelona beach is a great spot for a summer vacation with friends and family, where you can unwind in the gentle beach weather. You'll love the feeling of soft white sand beneath your feet, and the clear blue water is a treat for your eyes, allowing you to see the beauty of nature.
In addition to the beach, there are many other things to see and do in the city. You can explore the city streets and check out local shops. The transportation in Barcelona is good, making it easy for you to get to see the city's architectural sites.
Amsterdam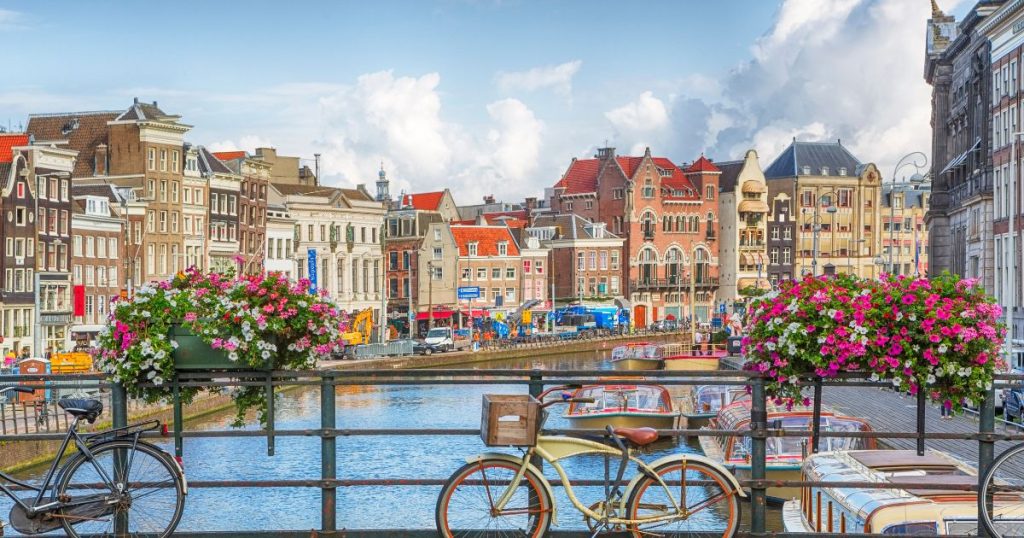 Imagine yourself strolling by the canals and taking in the beautiful sights of the city. Amsterdam is also the best place for biking, and you can rent a bicycle to explore the city up close and make lasting memories. It's famous for its red-light district and coffee shops where you can try their world-renowned coffee.
Beyond the beautiful buildings, there are also museums with a wide variety of art and history to explore. You can have a picnic with your family and friends at Vondelpark, which is a lovely green space. Enjoy the lively nightlife and take a boat tour on the city's canals to make your visit even more special.
Lisbon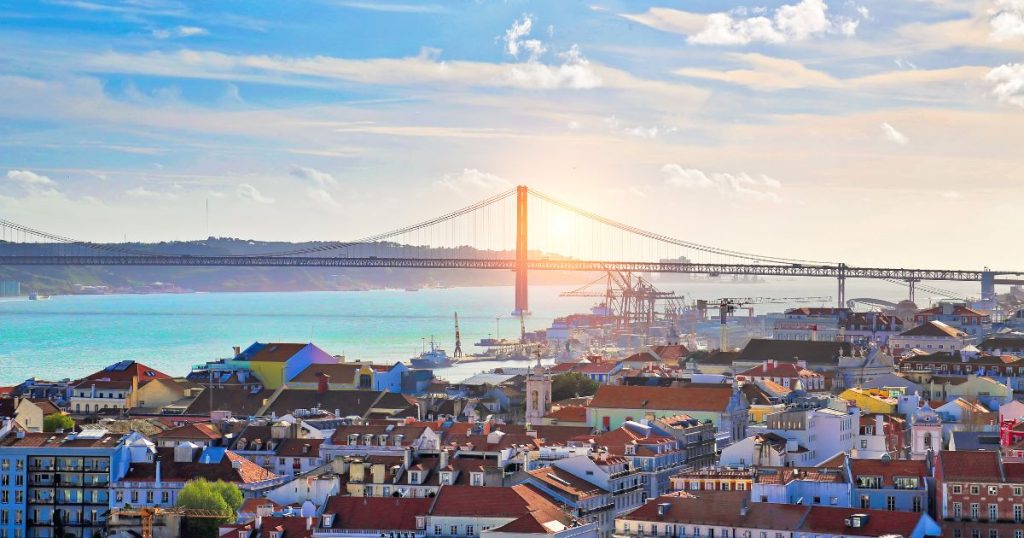 Lisbon is famous for its delicious seafood, and tourists really enjoy trying the food. When you visit Lisbon, you'll get to experience a special blend of old-fashioned charm and modern energy by the Tagus River. The city has a timeless beauty with its sun-drenched terracotta rooftops and narrow, winding streets. You can see traces of history, like the influence of the Moors, in the cobbled streets of the Alfama district. There are also grand monuments, such as the Belém Tower and Jerónimos Monastery, that celebrate Portugal's Age of Exploration.
The city's hills offer stunning views, and you can enjoy them from places like São Jorge Castle or the famous Miradouro da Senhora do Monte.
Conclusion
Europe is a favorite destination for tourists. There are many beautiful countries where tourists visit for the holidays to spend some days in a relaxing environment. You can explore the historic buildings, bustling cities, museums, and breathtaking natural sites that leave an awe impression. Family-friendly places also provide a unique journey experience to enjoy fun activities with kids. Most of the countries have free activities, which are best for budget-friendly travelers. You can choose the best place for your tour that meets your preferences and needs to enjoy.